Earlier this month, The AFR published a weekend headline report claiming the economy is facing chronic skills shortages and desperately needs immigration rebooted to provide businesses with the workers they need and to fuel the economic recovery.
The key points from the report were:
Neil Perry can't find workers for his new restaurant.
Former union man and KPMG legend, Paul Howes, says all contention that immigration suppresses wages is "rubbish".
Other sectors are whining about needing more workers plus scaremongering about inflation.
Many of them are operating in low and unskilled sectors.
The report basically cherry-picked whinging bosses and union sell-outs that have a vested interest in promoting cheap foreign workers. And, it completely airbrushed the history of immigration-related wage theft for many of the sources quoted, including Neil Perry's Rockpool Group.
The article was a disgrace to journalism, a trashing of clear economic thought, and a shameless insult to every Australian, both capitalist and worker.
To her credit, The AFR's Karen Maley sets the record straight today, admitting that Australia's mass immigration program has been used by employers to keep wages low and avoid training local workers:
The "obvious solution" to restauranteurs worried about labour shortages is to "lift wages to attract the critical skills they seek". "By offering higher salaries, they will be able to steal talented staff from their competitors, or lure back people who have previously quit the industry".
This "is precisely the sort of response the Reserve Bank is hoping to achieve". Since "knowing that businesses will have to lift wages if they want to attract, or retain, their good workers" means "faster wages growth".
Years of having "a plentiful supply of imported skilled labour has spared them [businesses] from having to offer higher wages to attract the talent they need. Not only has this kept a lid on wage growth, it has also spared them the trouble, and expense, of training the local workforce".
Therefore, "the first response of business to any hint of a skills shortage is to demand that the temporary visa floodgates be reopened".
The Morrison Government has shown that it is too willing to cede to the wishes of industry by uncapping foreign student working hours and offering a new type of foreign worker visa – the subclass 408 (temporary activity) visa – that will enable so-called temporary visa holders working in critical sectors to extend their stay by up to 12 months.
Anyone still claiming that mass immigration has no impact on wages only has to look at the behaviour of industries most reliant on migrant workers, such as hospitality and agriculture. These industries pay deplorably low wages and are ground zero for wage theft. They are also the industries now shouting loudest for the federal government to open the borders to foreign workers.
Denying them access to cheap exploitable foreign labour will force migrant-dependent industries to clean up their act and offer better wages, conditions and training. In turn, it will help push up overall wage growth across the economy, which crashed to record lows under a decade-plus of extreme immigration.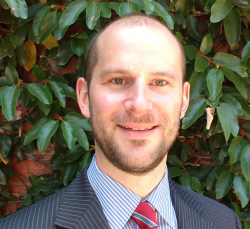 Latest posts by Unconventional Economist
(see all)