Roy Morgan Research has released its labour force survey for April, which reveals that Australian employment hit a record high 13 million in April, with the unemployment rate also falling another 2.4% to 9.0%:
Almost everything is headed in the right direction as the economy powers through the end of JobKeeper:
13.29 million Australians were employed in April – a new record high.
Unemployment dropped in April to its lowest since early March 2020 (pre-pandemic).
The workforce was up in April, boosted by the record high employment for the month.
However, because of rising participation, there were over 500,000 more Australians either unemployed or under-employed (+2.7% points) than in early March 2020, before the nation-wide lockdown was implemented.
For the second straight month unemployment dropped in all six States in April.
And for the first time since November 2011 during the middle of the 'mining boom' , all States have had an unemployment rate below 10%.
Commenting on the results, Roy Morgan CEO Michele Levine noted:
"Australia's employment markets have powered through the end of the Federal Government's $90 billion JobKeeper wage subsidy program with employment increasing by 542,000 in April to a new record high of 13,291,000 – up 420,000 on the employment numbers in early March 2020.

"In April there were increases to full-time employment, up 129,000 to 8,534,000 and part-time employment, up 413,000 to 4,757,000. Part-time employment is now at a new record high while full-time employment is at its highest since February 2020 prior to the COVID-19 pandemic…

"Overall, the economy has taken the ending of the JobKeeper wage subsidy in its stride…"
Expect a good ABS employment number for April. Adios JobKeeper!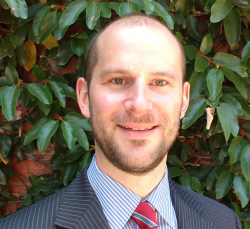 Latest posts by Unconventional Economist
(see all)