Former Queensland ALP senator, John Black, gave an insightful interview on ABC Drive, where he explained why the collapse in immigration will lead to higher wage growth for Australian workers – something the Reserve Bank claims is vital to fueling the economic recovery:
Interviewer: "Is it correct that Australia's economic growth has majorly come from immigration rather than internal productivity improvement"?

John Black: "There's no doubt that the majority of the growth, which is termed often by economists as 'lazy growth', has been from migration. It's increased the size of the economy, but hasn't increased the per capita income. So people see the economy getting bigger, but they don't feel like they are better off".

Interviewer: "You write that about three quarters of Australia's lazy economic growth has been boosted by universities. Normally, what would they be doing?"

John Black: "As Peter Costello, the former Liberal Treasurer observed, a very large number of universities across Australia were in effect soft selling visas. They were selling citizenship to Australia in exchange for students coming from overseas and studying at their institutions. And what that meant was that as soon as the borders were closed, many of these students had to leave and many who scheduled to come in couldn't do so. That was driving a lot of employment in the labour market… At one stage we had up to 700,000 of them in Australia, these international students, in the period leading up to COVID. So, you turn that tap off, it just cut the lion's share of annual jobs growth out of the labour market"…

"What it means is that instead of being able to rely on a source of relatively cheap labour from international students, the employers that want cheap labour… they all of a sudden have run out. So, that means you have got to rely on people that are nominally retired, or people that are unemployed, or spouses of people that are full-time employees… So, it's a lot harder to drag those into the labour market because they tend to want inconvenient things, like decent wages."

"Employers in hospitality and the rural sector have been getting it very easy for a long time".

Interviewer: "Does this explain why when JobKeeper came to an end, there was no increase in the unemployment rate?…"

John Black: "Well that's because there is no longer a source of, in many instances, relatively cheaper labour. That's simply gone"…

Interviewer: "For the last 12 months, many of my listeners… fruit pickers, farm, hospitality companies, restaurants and cafes, have been complaining they can't get employees".

John Black: "Well I've got a tip for them. As an old union official, offering them more money never hurt. Give me a break. If you've had an easy run for a long time [via foreign workers], having to pay what you used to pay before this easy run occurred is going to be inconvenient. It's going to put the price up".

"Don't forget, the best union official we've got in Australia now is the Reserve Bank, who have been arguing for higher wage inflation for quite some time…. We are now going to start to see a few of them".

Interviewer: "This means wages are going to go up over the next 12 months?…"

John Black: "Well mate, if you suck a quarter of a million workers in a year out of the potential labour supply, you are going to see that, yes. You are going to see wages go up".

Interviewer: "Halleluiah. This is good news for workers, isn't it?"

John Black: "Well yeah. But not so for your [employer] listeners that you mentioned earlier"…
So here we have another rehash of the arguments that MB has made for nearly a decade: that Australia's mass immigration program suppressed wages. For years we were ridiculed or ignored by the captured media who presented us as 'racist' or 'hateist' for daring to question why Australia was running one of the biggest immigration programs in the world to the detriment of workers and living standards.
The truth is now out, with economists and the Reserve Bank now falling over each other admitting that MB was right all along, and that wages will very likely rise on the back of Australia's closed international border.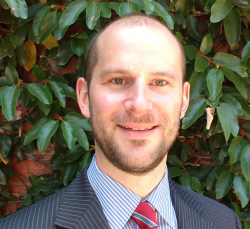 Latest posts by Unconventional Economist
(see all)