Is a new US housing bubble inflating? US house prices have been on the march with global prices. Is this a rerun of the pre-GFC period when prices were driven wild by the worst collapse in lending standards in history? Or is this something different?  Deutsche is worried:
Around many parts of the world housing markets have surged during the pandemic. Huge stimulus, low and suppressed interest rates, government tax incentives, demand for more space in the new world, and limited supply have created a boom that surely few could have predicted when the pandemic started. Today's CoTD puts the boom in perspective in the US. Real home prices were the same in 1999 as they were in 1894. So home prices were range bound around inflation for over 100 years. Over the next 7 years they rose over 60% inflation-adjusted before slumping 35% in the next 6 years. From these lows, they are now back up nearly 55% and less than 1% off their all-time real adjusted highs and over10% above pre-pandemic levels. They will probably hit record real adjusted highs when the latest data is released next week. So, the scale of the rise is nearly on the same national scale as it was in the lead-up to the US housing bust that precipitated the GFC. A new paradigm or a huge worry on the horizon?
But, says 16 veteran blogger of the US housing market, Calculated Risk, not so fast. Lending standards are solid this time and valuations nowhere near as stretched: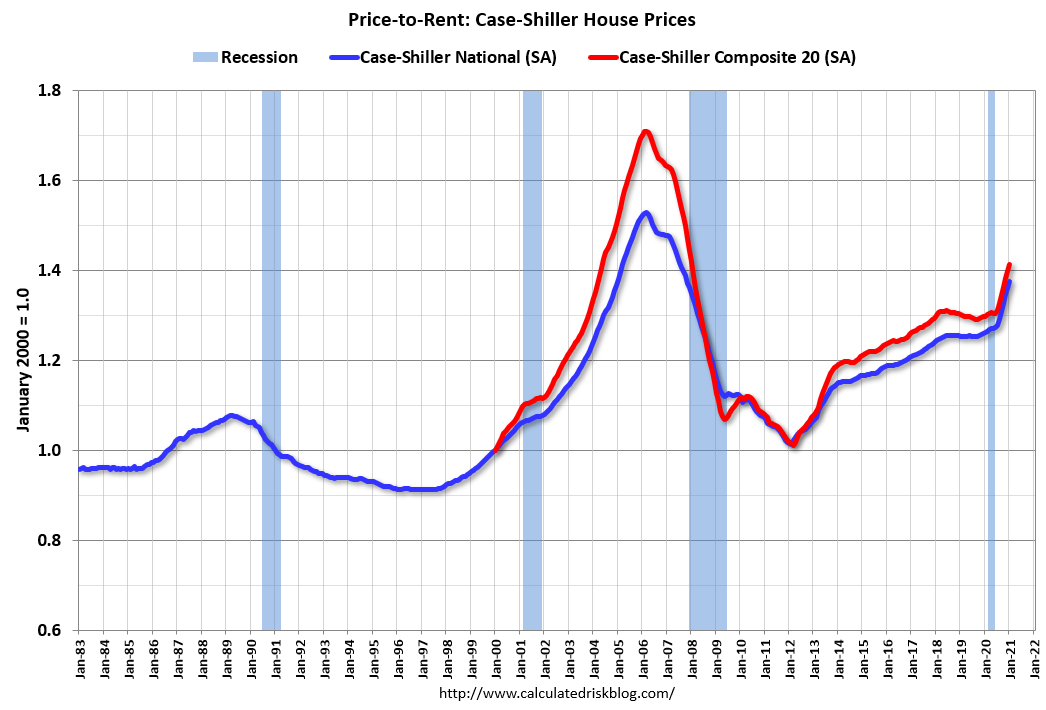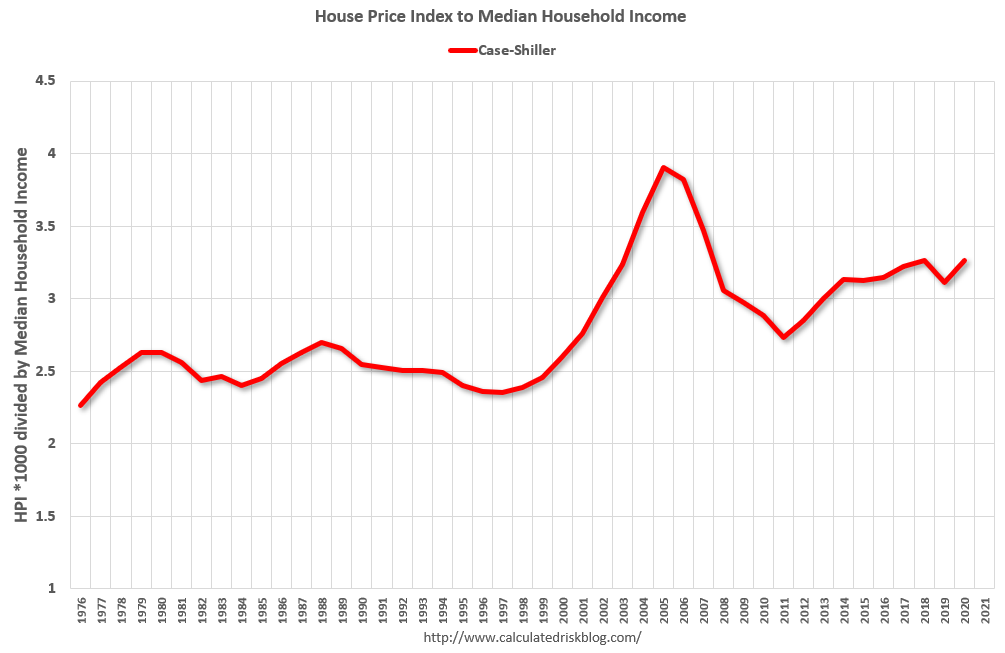 He concludes:
Prices are elevated.
Some of it is COVID distortions which may see local declines as they reverse.
Some of it is low mortgage rates.
Historic lows in sales inventory is the major driver.
There are some signs of that bottoming as the pandemic passes.
There is no threat to the financial system.
It's not a bubble because there is no speculation.
In my experience, CR is an excellent judge. Relax!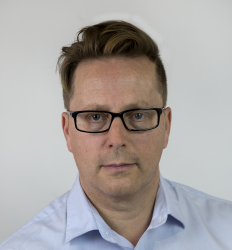 Latest posts by Houses and Holes
(see all)