A new study today from Swinburne Univerity is unequivocal about the collapse in support for Morrison's misogynists:
Australian women's support for the Morrison Government collapsed from 44% to 29% from Q4 20, Q1 21.
Men's rating was unchanged at 47%.
This is the largest gender gap in the history of the survey (though that is only since 2018).
More evidence of the same comes from the new Essential Report in which Morrison himself has seen his women's approval rating smashed from 65% in Feb to 46% in April: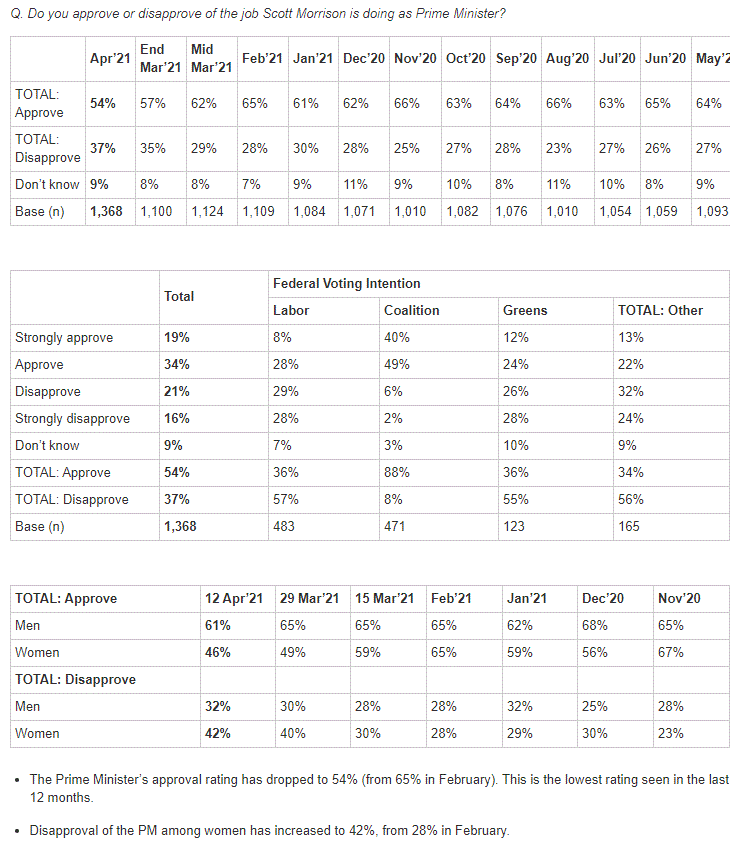 The vaccine debacle has not helped, either: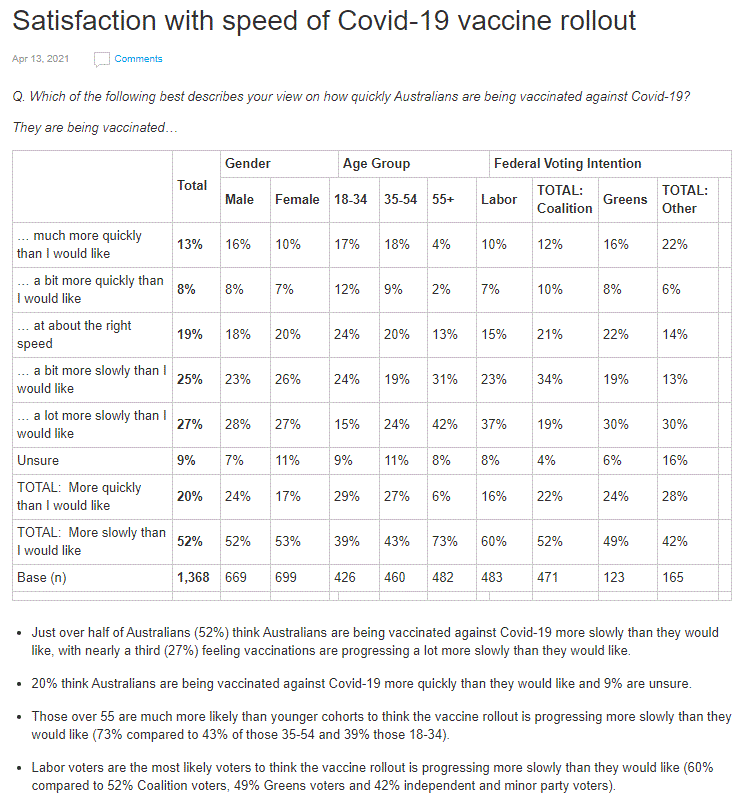 My base case remains that the Morrison Government will lose power at the next election. The judgment against Morrison's misogynists is based upon their character, which has not changed because nobody has been sacked and all thirteen sexual assault allegations are unresolved. In addition, the movement against Morrison by senior women will culminate in the weeks before the election as Brittany Higgins and Samantha Maiden release books on the saga. The baseball bats are out.
That PM Morrison has allowed a sexual revolution to develop directly against himself is perhaps the most compelling proof that the women are right. Morrison discounts women entirely.
The vaccine debacle will largely be resolved but too late and it is really just the cherry on top.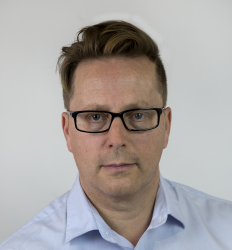 Latest posts by David Llewellyn-Smith
(see all)