The RBA yesterday gave a quiet warning on house prices when it noted that it said it "will be monitoring trends in housing borrowing carefully and it is important that lending standards are maintained." It does not take Einstein to see where that ends up eventually. There'll be a wave of macroprudential tightening to blow the froth off bubbly prices at some point. My bet is not until later in 2022.
As I wrote last week, that raises a sticky prospect for regulators. I see 2022 as a year of external shock for Australia. The COVID-19 iron ore boomlet will be over and prices should be reverting to $60-70 or so over the course of the year. That's a nearly two-thirds fall from recent peaks and will constitute a pretty decent shock to nominal growth, national income and the budget:
So, an economy already slowing as its catch-up boom passes will be hit hard by a terms of trade shock. And guess what? The last time we faced these circumstances, in 2012, the RBA cushioned the blow by slashing interest rates and deliberately stoking a house price boom.
Yet, in 2022, it will have no such luxury. Indeed, with lending standards likely to be considerably weaker a year out, the RBA and APRA will have to tighten on the basis of their celebrated financial stability mandate, making it pro-cyclical in the softening wider circumstances.
You can see where this is going. So can other early movers:
MLC's chief economist, Bob Cunneen, says property prices will fall 7% in 2022.
Once lower immigration and affordability constraints kick in.
This will be made worse by RBA rate hikes or APRA tightening.
If the RBA hikes rate next year then I will eat my mortgage. Much more plausible is the banks doing it unilaterally as their funding costs rise with markets. Yet even that will probably be subdued. There's no tearaway global inflation coming, in part owing to the looming slowdown in China and falling commodity prices.
But, we could still see Australia hit with a three-punch combination in 2022 that will significantly curtail the house price boom: terms of trade shock, macroprudential and fiscal tightening if the Coalition is still in power (so probably not that last one).
If that is the case then the RBA will be cutting rates into 2023 and you want to be hedging your property with offshore investments now to capture the upside from a cratering Australian dollar.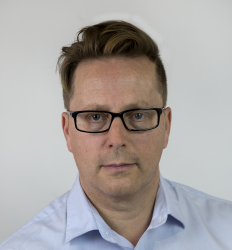 Latest posts by Houses and Holes
(see all)