Markets clearly think it's coming very fast. Fed fund futures are pricing two cash rate hikes for 2022, let alone tapering of asset purchases, which will have to come first:
That is far too aggressive to my mind. US inflation is going to fall away next year as commodities deflate while China slows, even if US core inflation remains warm thanks to strengthening wages.
But, tapering is coming reasonably soon. Lombard has a look at when:

Rapid reopening shortens time line for when tapering begins

Distortions, not inflation, sets up 2022 to be a difficult year for policy

Biden's infrastructure plan could deliver the Fed a graceful exit

Fed policy is aimed at aiding the longer recovery cycle, not the immediate boost from reopening—the luxury of this position disappears now that full reopening is underway (California eliminates its Covid restrictions other than mask wearing on June 15). The market continues to confuse the Fed's timeline with its objectives by holding the timeline as sacrosanct when, in fact, it is the objective. TheFed'stimeline is a guess based on the economy's pastperformance and designed to keep financial conditions easy. The FOMC is willing to accept a shorter timeline, and we believe they will have no choice but to do so as far as the start of tapering their balance sheet. We hold to our view that the Fed will make its announcement in June that taper, assuming everything keeps moving in the right direction, begins in December. To bet against that outcome is to bet on Covid remaining enough of a threat that it caps the expansion this year. The FOMC already bets Covid is done as a threat, based on its forecast of 6.5%Y/Y real growth and 4.5% unemployment when 2021 ends. They just are not ready to make official their downgrading of Covid risk.

For now, the employment gains from a Covid-free outcome by yearend is still conjecture–March numbers are a bounce-back from the Texas-freeze lowering growth in February. We expect the second quarter to be very strong, likely stronger than Q1 on a Q/Q basis, but we want to see April numbers underpin our expectation. Minority unemployment, a key metric for the FOMC, is improving but still lags the total unemployment rate. To improve this dynamic, much of the unemployed from temporary job losses need to be back at work. Our guess is that this will be the case by year's end, after all this is how reopening delivers a 4.5% unemployment rate. While April data are good enough to confirm our outlook, the Fed will wait until they have a good sense about May and June as well.

The timing of the first rate-hike will be determined by recovery from the recession underlying the Covid-shutdown-reopen dynamics dominating today's data. Just as timing the taper relates to betting on whether Covid holds back growth this year, the bet on the first hike in the funds rate is a bet on whether the economy quickly slips back to its pre-Covid trajectory–or not. We think not. Each expansion coming out of recession is different than the one that preceded, and the one now in formation should deliver higher real growth, including wages. By the end of 2022, with sustained above trend growth and unemployment below 4%, after a year of tapering, however slow, a rate hike will be inevitable.

We expect the Fed to tighten even though they will be disappointed by inflation–but they should not be. Wages trail earnings, and nominal full year earnings for nonfinancial firms were down 1.9% in 2020 compared to a 4.6% increase in 2019. With unemployment still high in 2021, wages will not be ramped up this year, and consumers know that even if the Fed's economists do not. The net percent of consumers expecting a raise in the next six months is zero, compared to over 2% pre-Covid (see chart above right). Expectations for a raise also dovetail with core inflation, and with the wage net at zero, chances for inflation rising are low as well. Inflation, broadly speaking, is also financed, and with the Fed holding more than 16% of bank assets, loan growth will be constrained, and, in turn, inflation will be as well.

The Fed will tighten because of distortions their policies have created, including shifting capital sourcing to non-bank financial entities. SPACS are an example of how markets manufacture ways to intermediate savers and borrowers when regular channels are impaired by regulators. Creating too low real yields also under prices risk, thereby misallocating capital, including allowing too many zombie firms to stay in business–which works against building a strong economic rebound. Then there is the near impossible task of trying to calibrate the rate impact from slowing reserve growth. Perhaps somewhat ironically, while all the talk is about the Fed financing the deficit (admittedly fantasy, not reality), the Biden infrastructure plan, if passed and if it does boost real growth as intended, could deliver the Fed the growth backdrop that allows for a graceful exit from its distortionary policy position. That is a 2023 story.
It is always important to live in the real world when it comes to investing. Since when did the Fed worry about capital misallocation?
The Fed will be the first major central bank to taper and, possibly, hike rates as well, thanks to the Biden fiscal support. I think it likely that this will well ahead of the Fed's 2024 timeline.
But it won't be as fast as this. It wants to see the whites of inflaton's eyes.
Either way, long DXY remains the play as markets play chicken with the Fed until tightening begins.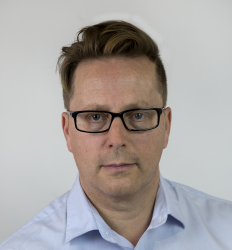 Latest posts by Houses and Holes
(see all)