First the update. Australia's failing vaccine rollout is still firmly stuck in the Third World: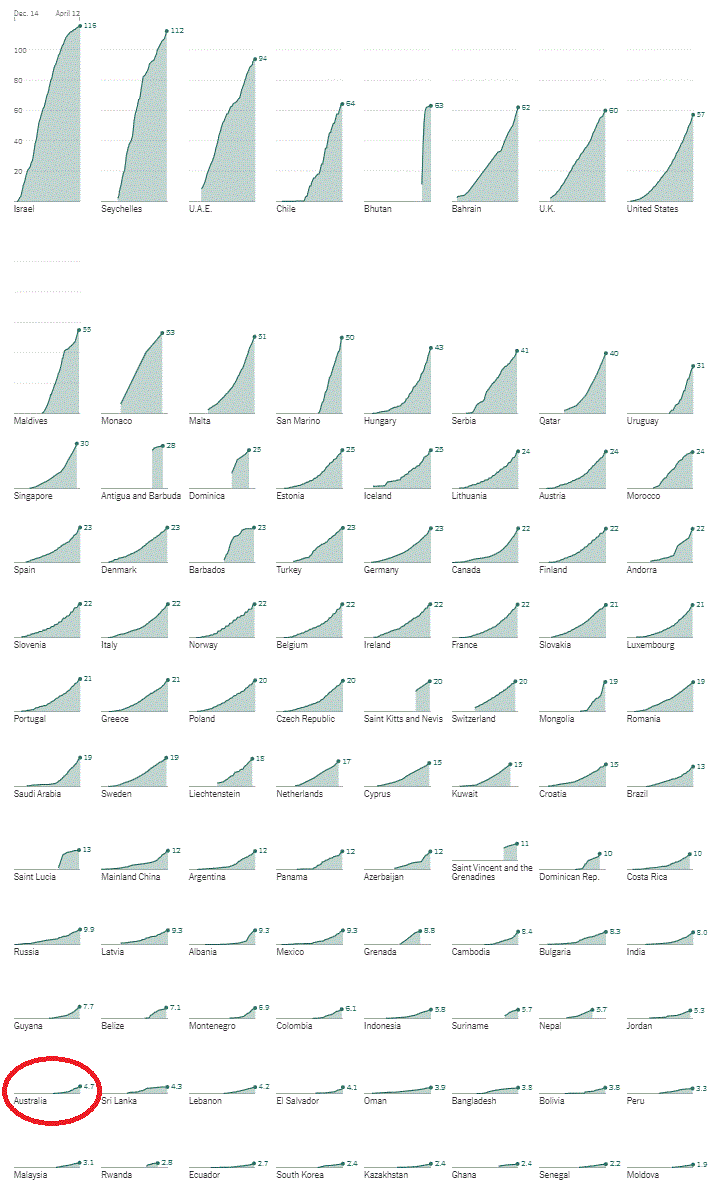 On the ground, there are stories of gaps all over the place:
Australia's largest health care provider, BUPA, has had zero contact with the Morrison Government for its aged care vaccination program. It has no vaccines, no plan to go forward despite this supposedly being the first phase of the rollout.
In fact, the entire aged care sector is in a panic as vaccines don't arrive, second shots disappear, and folks scramble to GPs off their own bat to substitute the official rollout.
Novavax has pushed back its global production schedule and will likely impact the Australian allotment. There is a discussion to produce it here instead.
The schmozzle is leading to some wild politicking by a desperate Coalition. Greg Hunt yesterday threatened to turn Australian back into the prison island:
Australia may never open its borders again despite being fully vaccinated.
This further abandons 40k Aussie marooned overseas.
Business lobbies pointed out, rightly for once, that lockdowns cost $1bn per week and tourism is being decimated.
It's pointless to reason through it. This is nothing more than a wild public relations stunt from the "health minister". The Coalition is more desperate than most to open the borders to its favoured flood of cheap foreign labour.
Instead of discussing such sensible measures as bringing home the stranded, local production of mRNA's vaccines, vaccine passports, and other ways to open up, we're stuck in this spin cycle of completely rubbish.
More spin us underway with Morrison on a new "war footing" for the failing rollout with the national cabinet to meet fortnightly instead of monthly to fix his mess.
We might ask why we were not already on a "war footing" given this is the largest and most significant national crisis management issue since WWII. Because Morrison wanted to claim the credit all for himself.
This move is also designed to end the Bereklian Government's war on Morrison and to share the blame for his failure with the states.
Still, their involvement might help fix a few things, if the inept Morrison is sidelined.
Fat chance of that given that marketing will always come first.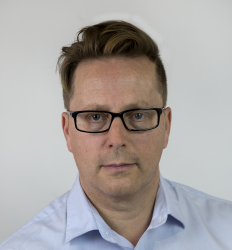 Latest posts by David Llewellyn-Smith
(see all)