The price of used cars is surging due to a lack of supply following the pandemic.
As reported by CommSec earlier this week, used car price are up around 40% on a year ago:
So far in April, used car prices are up 2.4 per cent on March. So prices remain around 40 per cent up on a year ago…

This is the highest rate of appreciation for a series that goes back to 1999. Car prices rose by 38.1 per cent, while truck prices increased by 44.5 per cent. Vehicle retention value, measured as price/MSRP, rose by 39.3 per cent compared with a year earlier, with the car component increasing by 35.7 per cent and the truck component rising by 42.7 per cent…

The higher prices for used cars are causing buyers to favour new models – that is, if they can secure the stock. The global car market remains tight due to production problems – in large part due to shortages of key computer chips…
Today, The ABC reports that Aussies are increasingly falling prey to online scams targeting car buyers:
"Any quality cars that are good for resale have spiked by 20 or 40 per cent," [Rockhampton used car salesman Greg Sutton] said…

The rise in online purchases has led to an explosion in dodgy scams and it's prompted a warning from the Australian Competition and Consumer Commission (ACCC)…

"As second-hand car sales increased during the pandemic, unfortunately so did the vehicle scams," [ACCC Deputy Chair Delia Rickard] said…

"Our advice to anybody who is buying a vehicle is to stick with established channels – either buy with dealers or established third party sites."
The used car market has been hit by a perfect storm of factors that have driven prices up. These include:
The shift of population and work away from central cities to the suburbs and regions; and
The collapse in new car supply owing to semiconductor shortages and reduced staffing across production plants for social distancing reasons.
I guess I will be sticking with my 15 year old Ford Falcon for a few more years.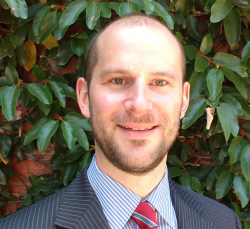 Latest posts by Unconventional Economist
(see all)