For years, MB has argued that the higher education sector's lust for international students has damaged pedagogical standards, eroding the quality of education and experience for domestic students.
Our claim is evidenced by the following observations:
The dramatic rise in the number of students to academic staff at Australia's universities; and
Domestic students being forced into group assignments with non-English speaking foreign students, whereby they are required to act as unpaid tutors that cross-subsidise their marks and help them to pass.
Last month, Associate Professor at the University of Sydney, Salvatore Babones, supported MB's claims, publishing an article in The Australian explaining how "Uni leaders have abandoned our domestic students".
According to Babones, Australia's universities continue to pander to foreign students stuck offshore by conducting lectures online, despite schools and TAFE returning to in-person classes. To add insult to injury, foreign students are receiving discounts on their fees, whereas local students continue to pay their regular tuition costs:
Administrators save on infrastructure costs. Professors can Zoom in from home. International students can stay enrolled, even if they can't get into the country. And the international student revenues keep flowing in (at least for now).

There's only one constituency that really seems upset by the lack of in-person classes, and they hardly figure in the calculations of university administrators: Australia's domestic students. There is no pressing need to pander to them. After all, where else can they go?

Many universities have offered discounts or rebates for inter­national students who continue to enrol despite being taught online, but Australia's domestic students pay the same tuition as always, and the government pays the same subsidies to support them.
Local students are becoming fed up with the situation, demanding a return to in-person teaching in line with every other profession:
Victoria's tertiary students are pleading with universities to ditch remote learning and let them return to campus… many universities have adopted a blended model of remote and face-to-face classes…

With Victorian schools back to normal, tens of thousands of fans at the footy and entertainment venues packing in patrons, students are baffled that so many lectures and tutorials are still not being held on campus…

"I don't know why we can go to the footy but we can't go to uni. It's so far-fetched" [First-year psychology student Brittany Iakovidis said].

"It's ridiculous when we are paying so much more for our courses''…

"We're all paying top dollar for these course so we should we should be actually in class'', [Melbourne University arts student Rose Williams said]…

La Trobe Student Union president Jake McGuinness said… "The uni is saving money by not opening up buildings.''
The obvious question arises: if our universities believe that online education is just as good as in-person, why do we need to physically import foreign students into Australia to sell them education? Salvatore Babones has the answer:
The cynical answer is that they will continue to embrace online education only as long as international students remain offshore. When travel restrictions are lifted, they will suddenly discover that offline education is superior — since there's no logical reason for the government to grant visas for students to travel to Australia to take online classes.
That's right. Australia's universities are key players in the edu-migration racket, given they earn fat fees on foreign students studying in Australia to gain work rights and permanent residency.
The welfare of domestic students are disregarded entirely, despite public universities existing first and foremost to serve the public. As noted by Babones:
When enterprise-level decisions about the very character of the learning environment are driven by the ­vicissitudes of the international student marketplace, university leaders have clearly lost their way.
The federal government must force universities to return to their primary function of educating Australians, not behaving as migration 'middle-men' selling low quality cookie cutter degrees for maximum profit.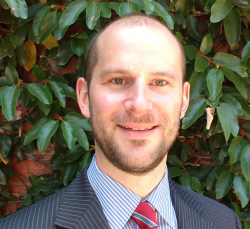 Latest posts by Unconventional Economist
(see all)