The Victorian Government's revised hotel quarantine program resumed yesterday after being paused for five months last year following the destructive second wave outbreak and again from mid-February after virus again leaked into the community prompting another hard lockdown.
Thus, after being closed for roughly half the time since its inception in late March 2020 after causing outbreaks that shut Melbourne down for 114 days at the cost of many billions of dollars, the state's revived quarantine program will now accept 800 returned travellers per week initially before ramping up to 1120 arrivals on 15 April.
With this background in mind, it is disturbing to read that Victoria's universities have launched another daft plan to fly thousands of international students into Melbourne, whereby flights and quarantine in separate hotel accommodation would be subsidised by taxpayers:
Under the university-backed proposal, about 1000 foreign students would be flown into Melbourne every two to three weeks and placed into special hotel lockdown arrangements…

The Victorian universities propose flying students on chartered flights from China and India…

Universities have offered to help pay for flights, medical testing, transport, and quarantine facilities. Students and the state government would also make contributions to the scheme…

The City of Melbourne has proposed its own plan including charter flights for students.
This plan is wrong on so many levels.
First, there are still tens-of-thousands of Australians stranded abroad. As a matter of principle, their needs should be met before non-resident foreign students.
Second, it is scandalous for taxpayers to subsidise the importation of foreign students when actual Australians have to pay steep quarantine fees and hefty airfares.
Third, having thousands of international students quarantining in hotels or student accommodation risks further virus outbreaks and hard lockdowns, which would cost the entire economy billions as well as put lives at risk.
The virus is running rampant in India, so why would we want to put Victorians at risk for the sake of lining university coffers?
As usual, our rent-seeking universities are displaying classic moral hazard behaviour. They want to privatise the financial benefits from having international students' return, while the costs and risks are borne by taxpayers and the broader community. It's classic heads I win, tails you lose behaviour.
What happens if these international students breach quarantine and leak virus into the community, causing more lockdowns? Will the universities then be sued by the government and forced to pay reparations?
Given universities stand to be the main financial beneficiaries from this plan, they should be forced to pick up the cost for any failures that result in virus outbreaks.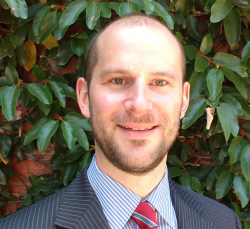 Latest posts by Unconventional Economist
(see all)