As Australia's relationship with China has shifted to a more realistic footing in the past twelve months, New Zealand has been practising a very studied strategic ambiguity. This reached an ugly head several months ago when Trade Minister Damien O'Connor advised Australia to grovel a lot more.
Today we had another example of NZ's double game, after last week:
13 countries questioned the WHO's dodgy COVID findings.
All "Five Eyes" partners signed the document except NZ.
It's all well and good for NZ to play this double game to protect a few exporters. But there is a very serious consequence for the Pacific. NZ is the moral and cultural leader of Pacific Island nations and by kowtowing in this manner it is effectively abandoning those key allies to defend themselves alone against Chinese corruption. The CCP goal in this wedging has been for many years to diplomatically isolate Taiwan. So, in that sense, NZ is already encouraging war in north Asia.
Secondly, and more worrying still for the long term, the second CCP goal is to undermine ANZUS and establish Pacific naval bases from which the CCP can wield permanent "gunboat diplomacy" over everybody in the South Pacific.
Exactly where is the Ardern Government going to draw the line here? God knows. But in the absence of its doing so, I suggest that we might draw it instead.
To wit, Jacinda Ardern is expected to announce an Australian travel bubble at 2pm this afternoon. This policy clearly favours NZ over Australia by the sheer weight of the population. It will actually drain Australian activity as it boosts NZ as more Aussies travel there than Kiwis come here. I suspect that the Morrison Government is only keen on it at all to get more cheap Kiwi workers into the country.
The question is, why should Australia deliver economic windfalls to NZ while it is so busy undermining ANZUS on China? If Jacinda Ardern wants to chew gum and walk at the same time then no worries, but she should not be allowed to spit that gum all over Australia.
If China is going to bully Jacinda Ardern into submission then we should make it plain that there will be economic consequences from Australia (yes, all ironies included).
This is not some stoopid game of rugby. It is the freedom of kids that is at stake.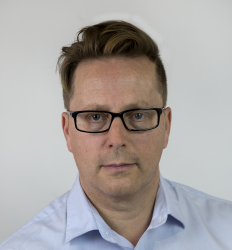 Latest posts by Houses and Holes
(see all)