Sir Fomo McSpruikerson is an expatriate billionaire and proud proprietor of The Strayan, a vanity media project designed to boost his assets.
Exclusive: Morrison Government to rebadge Asprin as COVID vaccine
Australia's flagging COVID vaccination plan received a welcome boost today when Health Minister Greg Hunt announced that the Department of Health would immediately move to repurpose Asprin for use in the COVID immunisation program.
"Asprin is a very handy drug. I take it all the time and I don't have COVID", said the Health Minister at a doorstop interview outside of the Australian Technical Advisory Group on Immunisation (ATAGI) offices.
"It can readily be repurposed as a vaccine for all kinds of diseases. COVID-19, Diphtheria, Herpes and the common cold are all in our sights. The box is easy to rebrand and we really don't think that Australians will notice the difference", Hunt told the assembled media.
Australia's vaccine rollout is expected to dramatically accelerate with the breakthrough, orally delivered, and logistically streamlined COVID treatment. Rebadged supplies are expected to be available as early as next week.
Border openings and a flood of foreign worker visas are likely to follow.
"We guarantee that each will have had an Asprin before arrival", replied Murphy.
*****
Iron ore price skyrockets after Chinese warship suddenly becomes stuck in Port Hedland
Australia's iron ore price has suddenly skyrocketed after a Chinese warship became stuck in Port Hedland.
The PLAN destroyer ran aground on shallow water inside the harbour after midnight last night, after completing a routine mission into Australian waters. It is estimated that it will take some weeks to free the ship.
The CCP have denied allegations that this was an act of economic terrorism, and that rumors of insider trading before the price of iron ore doubled was racist.
"This has no relation to the incident in the Suez Canal and the price of oil," WA Premier Mark McGowan told The Strayan.
"WA's economy is fundamentally strong and even though eviction moratoriums have ended, WA still is the backbone of Australia's economy."
Andrew Forrest did not respond to comments, but was rumoured to have been seen exiting the destroyer shortly after 11pm on the fateful night.
*****
Guy DeBelle blames Senate Inquiry sweating on "abnormally high air conditioning"
Deputy RBA Governor Guy DeBelle has scoffed at accusations that he was seen sweating profusely at the recent Senate Inquiry into responsible lending laws, due to repeated hard questioning from Senators.
DeBelle was seen with abnormal levels of sweat on his brow and through his suit, however he denied it was due to consistent questioning over the RBA's recent print spree and questions over the bond market.
"The air conditioning was ridiculous. I asked it them to turn it bloody down and they said it was the usual temperature," DeBelle told The Strayan.
"What did they think this was, the TFF program? You'd expect it on full blast back at the RBA but not here."
Phil Lowe said that the incident was nothing remarkable and questions over not factoring house prices into the inflation calculation were "people looking for a story where there wasn't one."
"Who do they think we are, APRA?" Lowe stated.
*****
ALP unveils new manufacturing plan to attract the world's best skilled migrants
The ALP has unveiled it's new plan to restart Australian manufacturing, with concessions for skilled migrants at top priority.
The plan will see numerous jobs added to the skills list and the creation of special economic zones, with wages not subject to award or penalty rates or conditions.
"It's a great day for Australia and a great day for the ALP being able to shore up our voter base for years to come," Albanese told The Strayan.
"Australians have lost the ability to create jobs, so we have no choice to import these job-creating migrants who will boost our country for years to come. Hopefully we'll even be able to produce our own locally made suicide nets outside the factories, so we don't have to import them from China."
The move was unanimously supported by Innes Willox, Gina Rhinehart and ACTU Secretary Sally McManus, who stated she was gladly saving a rubber stamp for the plan should the ALP win the next election.
ALP Immigration spokesperson Kristina Kenneally said that expedited permanent residency for foreign workers would also be top of the agenda, in place of cutting temporary migration.
*****
DFAT holds crisis talks after realising they've run out of countries to sell Australian edumigration
The Department of Foreign Affairs and Trade has called a crisis meeting with the Department of Education, after realising they have run out of countries to market international education to.
After Alan Tudge's comments earlier in the week to a crowd at RMIT regarding international student numbers, DFAT and the Department of Education bureaucrats realised that all 204 recognised UN countries had been exhausted.
"It's a real crisis. I mean, I thought we hadn't sold degrees to Burundi and Lesotho but we were wrong," a DFAT spokesperson told The Strayan.
"We aren't out of options yet. We're convinced there might be a small population in a chain of islands near the South Sandwich Islands that might be interested in an Australian degree and permanent residency."
Minister Alan Tudge said he wouldn't comment further on the meetings but acknowledged discussions were ongoing and that even some special categories of visas for Amazon tribes were being considered.
*****
Morrison green-lights plan to use abandoned CBD apartment towers for strategic fuel reserve
Prime Minister Scott Morrison has announced that apartment towers in city CBD's will be used as strategic fuel reserves in the face of any energy crises.
The plan would see crude oil stored in empty one- and two-bedroom apartments in the Sydney and Melbourne CBD, with landlords being paid rent monthly.
After raising concerns following the Suez Canal blockage and the planned strategic fuel reserve based in Texas, Morrison stated he has moved swiftly on advice from the real estate industry to come to a solution.
"This is a historic partnership that will solve not only our energy needs, but also our largest industry – real estate," Morrison told a packed press conference.
"I've spoken with Meriton and this is an outstanding solution that they stand ready to assist with, to help all those mum and dad investors who have seen their livelihoods go up in smoke due to COVID."
Victorian Premier Daniel Andrews stated he supports the move, and that the secret list of buildings affected with flammable cladding 'no longer exists.'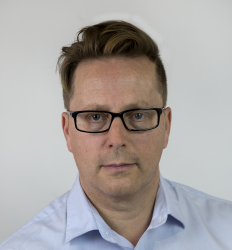 Latest posts by David Llewellyn-Smith
(see all)