I have to write this story every few years. Whenever we have a positive iron ore cycle, investors make the same old mistakes. In particular, they assume that the mining cycle of plumped-up dividends is sustainable:
SMSFs have gone shorter banks for fear of lower dividends.
They have rotated to miners for higher dividends.
The shift is almost one-to-one and has pushed miners to very high levels of SMSF holdings.
The last time I had this fight was with journalistic legend, Trevor Sykes, who was advising all and sundry to buy miners in the "Sykesnado" of 2015, right before dividends got slashed.
Mining dividends are a value trap. They are never sustainable because high commodity prices always end with high commodity prices as supply responds. That's why they are called "commodities". They have no competitive edge.
This cycle is even more precarious than most because we know that iron ore supply has been artificially suppressed by Vale's accidents and it is coming back.
Not only will returns fall as supply returns, but the major Australian producers will also automatically lose market share to Brazil.
This is before we even consider the forthcoming slowdown in demand as China hits the brakes.
Mining capital values are also a value trap. The time to sell is when high commodity prices have driven P/E ratios to the lows. You buy when they are high as low prices cut supply.
On the other hand, banks are entering a renewed cycle of growth in which dividends will rebound as earnings improve with the property bubble and a steepening yield curve.
I'm not arguing that banks are risk-free. They're not, as COVID hangovers still lurk, especially in commercial property. So, we're slightly underweight financials too.
Perhaps the most important point to make is that local SMSFs are simply too exposed to Australia's overtly narrow economy and greying dividend bourse.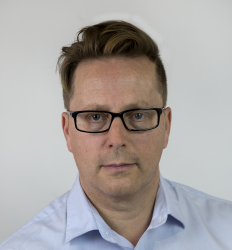 Latest posts by Houses and Holes
(see all)