The knives are out over the Morrison Government's abrogation of its constitutional responsibility for quarantine, which has forced the states to house returning travellers in unsuitable city hotels.
The head of the WA Australian Medical Association (AMA) has stepped up its attack on the hotel quarantine system, once again describing it as "not fit for purpose":
"The problem is the infection control experts' group federally who continue to deny the airborne spread problem, and that people need N95 masks all the time and negative pressure rooms in hotel quarantine"…

"You need to urgently, urgently change it and to start building as quickly as possible air-gapped facilities."
The Grattan Institute's health program director Stephen Duckett has also slammed the federal government for playing political games:
"I think the Commonwealth Government doesn't want to have a bar of hotel quarantine because it knows it can go wrong.

"It is really, really hard. Every state, every state has had breaches of hotel quarantine, and the Commonwealth just wants to wash its hands, and not step up to the plate"…
Whereas Opposition Labor health spokesman Mark Butler has labelled the hotel quarantine system a "mess" and demanded the Morrison government shift quarantine out of hotels into national facilities:
"We have got to get a proper quarantine system in place that protects the broader Australian community but also ensures that Australians stranded overseas are able to come home"…

"There should be a national system that has national standards. Instead what we see is very different arrangements in different states. That is not how a quarantine system should operate."

He said an "effective" quarantine system would feature open-air options, pointing to the Howards Springs facility in the Northern Territory…
MB has for six months called on the Morrison Government to establish national quarantine facilities modelled on the Northern Territory's Howard Springs:

Facilities like Howard Springs offer obvious benefits over using city quarantine hotels, including:
They are located away from major population centres;
They provide abundant fresh air and space between guests and staff; and
They provide greater comfort than being stuffed into a hotel room for two weeks.
The Morrison Government has the balance sheet and constitutional responsibility for quarantine and managing Australia's international border.
It must step up to the plate and build/fund national facilities like Howard Springs in regional areas. Otherwise, Australia will continue to experience ongoing virus outbreaks, more lockdowns, further state border closures, and ongoing economic carnage.
Get off your backside and do your job, Scotty.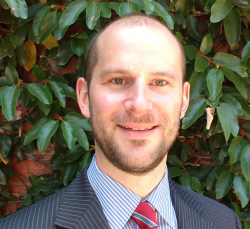 Latest posts by Unconventional Economist
(see all)