Roy Morgan Research has released its labour force estimates for March 2021, which reports that the number of Australians employed (12.75 million) has returned to its pre-COVID level in early March 2020.
Australia's unemployment rate also fell to 11.4%, which was the lowest level since early March 2020. Whereas underemployment (7.6%) in March 2021 was the lowest since 2019:
According to Michele Levine, CEO of Roy Morgan, the ending of JobKeeper could push the unemployment rate higher; although the economy seems well placed to absorb the shock:
"The ending of the JobKeeper wage subsidy at the end of March adds an extra 'wrinkle' to assessing the jobs market as an estimated 1.1 million Australians were receiving the subsidy during the March quarter 2021 and up to 150,000 may lose their jobs in the coming weeks and months according to Dr. Steven Kennedy of the Australian Treasury.

"The good news for those looking for work is that Australian businesses are more confident than they've been for more than seven years since early 2014. The latest Roy Morgan Business Confidence for March is at 124.0 – and a clear majority of 59.4% of businesses say the next 12 months is a good time to invest in growing the business.
The latest job postings data from Indeed, released this week, shows that hiring activity continues to grow, up 36.7% against it's level on 1 February 2020:
Thus, the ending of JobKeeper appears to be a mere pothole on the road to recovery.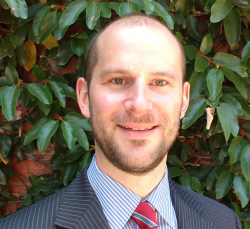 Latest posts by Unconventional Economist
(see all)