Here it is all over again. The Morrison Government unprocess of government. Stack a honey pot with your mates, bully sheilas out of the way, and muzzle the joint for political purposes:
The Australian Post board consisted of seven of eight board seats occupied by Coalition cronies feasting on the taxpayer teat. None had any experience with mail.
CEO Chistine Holgate alleges she was driven from her position upon the direct instructions of PM Morrison.
Australia Post has been blocked from releasing full phone transcripts that support Christine Holgate's version of events.
Holgate said she was not popular owing to her resistance to a program of secret "job cutting and privatisation."
She called for the sacking of the politically-appointed chairman.
In effect, Holgate alleges she was driven from her position unlawfully by PM Morrison after she granted $20k Cartier watches for executives that successfully negotiated new business. The corporation had a record of similar practices under previous CEOs and they were within her mandate.
She is now claiming deep career and personal damage (to the point of suicidal thoughts). One wonders when the court case will be brought.
Whether or not you agree with the bonus practices – I do not given it is public service – the PM has no right to humiliate and ruin officials on a whim. If the practices of the public corporation need changing then the law insists it is done via appropriate channels.
That is what prevents us from becoming a dictatorship that feathers the nests of its oligarchic mates while distracting the people with populist lynchings.
Or used to.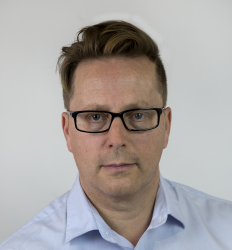 Latest posts by David Llewellyn-Smith
(see all)