Perhaps the empathy training is working after all. Fresh from her Rapegate holiday, newly-minted Government Services Minister, Linda Reynolds, has decided against the proposed pursuit of NDIS lying cows:
The Morrison Government had planned to cut costs in the NDIS.
But, the rollout of "mandatory assessments" to catch disabled and infirm rorters has been postponed.
Reynolds conceded that the program is still being considered.
In short, it's been put off until after the election because even the Morrison Government can see how bad the optics are for a poisoned Rapegate minister seeking to revive empathy credentials to set about bashing the infirm and disabled.
Even if it is a good idea to clean up the NDIS.
But, once again, it's very likely too late. To wit, Bernard Keane:
Recall "Mediscare" which in 2016 almost singlehandedly won Labor power had thin underpinnings.
Labor has already been promoting the notion that there are "secret plans to make radical cuts to the NDIS", in the words of Bill Shorten.
As a political dead duck, Labor can trash Reynolds relentlessly in a new NDIScare campaign.
Honestly, it writes itself.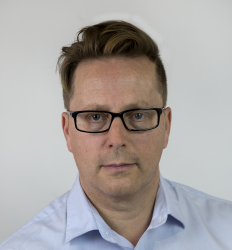 Latest posts by David Llewellyn-Smith
(see all)