CoreLogic has released new data on Australia's rental market, which shows that growth accelerated across almost every market segment in the year to March 2021.
In particular, Darwin and Perth rents are rising at a record-setting pace across both Perth and Darwin, growing by 5.9% and 7.7% respectively over the quarter, according to CoreLogic's Tim Lawless:
"Rental prices in Perth and Darwin started surging higher in September last year. The monthly growth in rents across Perth quickly accelerated from an already high 1.1% in September 2020, to 2.0% by March 2021. Darwin rents have risen by an average 2.1% per month for the past seven months, including a 2.4% lift in March 2021. Both these markets have seen a recent history of low housing investment which has kept rental supply low at a time of rising demand."
This reflects catch-up growth, however, with Perth rents remaining remaining 16.0% ($80 per week) below their 2013 peak and Darwin rents remaining 24.6% ($150 per week) below their 2014 peak.
Rental growth has also picked up across the other markets with the only exception being Melbourne and Sydney units, which fell 8.2% and 4.9% respectively in the year to March, and Melbourne houses, where rental growth has remained soft (+0.9%).
The drag from Melbourne's and Sydney's rental falls has also pushed overall capital city unit rents down 3.8% in the year to March, versus 5.2% growth across detached houses.
Despite the overall strong rental growth, yields continue to contract on the back of even stronger price growth. in particular, Sydney's (2.7%) and Melbourne's (2.9%) rental yields hit record lows in March:
I expect the yield compression to continue based on the fact that most markets across Australia are still providing gross yields that are higher than mortgage rates, which provides the opportunity for positive cash flow investments.
Prices will likely continue to rise until the historical relationship between gross yields and mortgage rates normalises.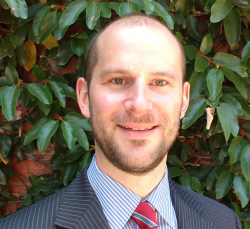 Latest posts by Unconventional Economist
(see all)