It is a full-court press against the climate spoiler Morrison Government today. Leading us off are former PMS Malcolm Turnbull and Kevin Rudd united in anger. They say:
The Biden administration has dramatically reset the climate agenda.
US, Japan, Korea and Canada will announce new and deeper 2030 targets.
Australia is doing nothing. Its targets are a joke.
CCA and AEMO are demanding much more. 45% cuts by 2030 not 27%.
Renewables could supply 75% of energy in five years.
In the way is a "toxic" Murdoch press and the Morrison Government.
The gas-led recovery is more expensive than renewables.
Carbon border taxes are coming to smash exports.
All 100% fact. Which is why the military has also weighed in:
Former chief of defence Admiral Chris Barrie awake leads the new Australian Security Leaders Climate Group of 30 seniors strategic thinkers.
"Climate change is a fundamental threat to the security and prosperity of all Australians".
We are being left behind on action.
Flooding in Asia will drive "tens of thousands" of boat people to Australia. [Try hundreds of thousands].
We have no action plan.
The group includes Royal Australian Air Force Air Vice-Marshal John Blackburn, AO, and former Defence Department director of preparedness and mobilisation Adjunct Associate Professor Cheryl Durrant."The first duty of the Australian government must be the safety and security of its citizens. Today, the government is failing to address the growing impacts of climate change and therefore failing to protect its own people. Unlike the pandemic, we cannot quarantine ourselves from climate change and there is no vaccine."
And the Morrison response? Sigh:
Stick $540m of taxpayer dough in hydrogen and clean coal technology (CCS).
That's it. CCS may have had a chance if the carbon price were kept ten years ago. But today it's far too expensive to compete.
This is a great example of what I was talking about yesterday. CCS is also a carbon tax, in terms of Morrison, one that you will have to pay directly forever because it is only viable with public subsidy. Even without CCS, coal can't compete. CCS ads 2-4 cents per kWh. :

And it's going to get worse:

Much, much worse for gas and coal:

We'd be much better off with subsidised nuclear which I would support if it guaranteed zero-emissions swiftly.
This is more of the same Morrison unprocess. Protect your mates, toss them some more pork, bully some sheilas. Lie about it all.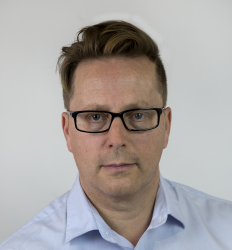 Latest posts by Houses and Holes
(see all)