Morrison Government smut covers Australia in infamy worldwide today as the truth comes out at Bloomberg:
Few believe Morrison knew nothing of the smut scandals.
Canberra is an inescapable cess-pit where pollies and media are locked in incestuous proximity.
Washington is much more decentralised, older, and less parochial.
Insular blow-ins breed contempt for the polity.
It is generally "infested".
Magnificent stuff. And something that MB has railed against for a decade. There is no doubt that the structure of Canberran politics encourages disjointed policy and the self-centered satisfaction of dark appetites over the national interest.
There is another factor this time around that we have not seen before that should not be forgotten. The Morrison Government did not just inherit this. It nurtured it, encouraged it and grew it fulsomely. No government has been so utterly disconnected from national interest policy-making. It has no policy process to even do it. It runs government purely on the basis of managing perceptions: "don't ask, don't tell".
This corrupt regime has born rotten fruits in thirteen separate (and unresolved) sexual assault and harassment charges running concurrently. This has never happened before because the swamp was never so filthy and deep.
I remain of the view that Australians will drain this swamp at the first available opportunity. Quarterly analysis from Newspoll today makes the case strongly today:
Both WA and QLD have swung from 53-47 to the Coalition to 47-53 Labor.
The SA vote has collapsed to 45-55 Labor with the Marshall Government sinking as well.
Nine federal Coalition seats are in immediate peril nationwide with many more in contest, handing Labor a thumping majority.
The Coalition's male vote has sunk to 41% from 44%.
Let's get that early election happening so we can drain the Morrison swamp and move on to fixing the nation.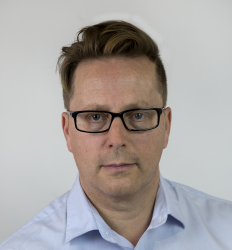 Latest posts by David Llewellyn-Smith
(see all)