More lies and drivel from Prime Minister Morrison yesterday. As usual, he doesn't hold the hose, mate. Even when he does:
"I want to stress that at no time yesterday did I make any comment about the actions of the European Union, nor did I indicate any of the background reasons for the lack of supply that we have received from those contracted doses."

"I simply stated a fact – that 3.1 million of the contracted vaccines that we had been relying upon in early January when we'd set out a series of targets did not turn up in Australia. That is just a simple fact."
Not that Europe will care much, but I welcome it to the club of humans that have been gaslighted by the personality disordered Australian prime minister. The BBC has a balanced take on the blame game. Morrison does not fare well.
There is another fact about vaccine procurement that the PM did not mention and it is this. He bet all of Australia's vaccine chips on red. As things transpired, the vaccine roulette wheel came up black and Australia lost.
The question is not why or whether Europe is withholding the vaccine. It is why did the Morrison Government punt the Australian national interest on just one vaccine, the Astra Zeneca version? Why did it not use procurement policy to make an each-way bet on multiple vaccines amid such uncertain conditions?
That's what Canada did and it's worked. It has suspended its AZ rollout to under-55s amid scandals surrounding links to thrombosis. But it has been able to continue the rollout uninterrupted because it diversified its purchases through a risk-managed procurement policy that included Moderna, Pfizer and Janssen: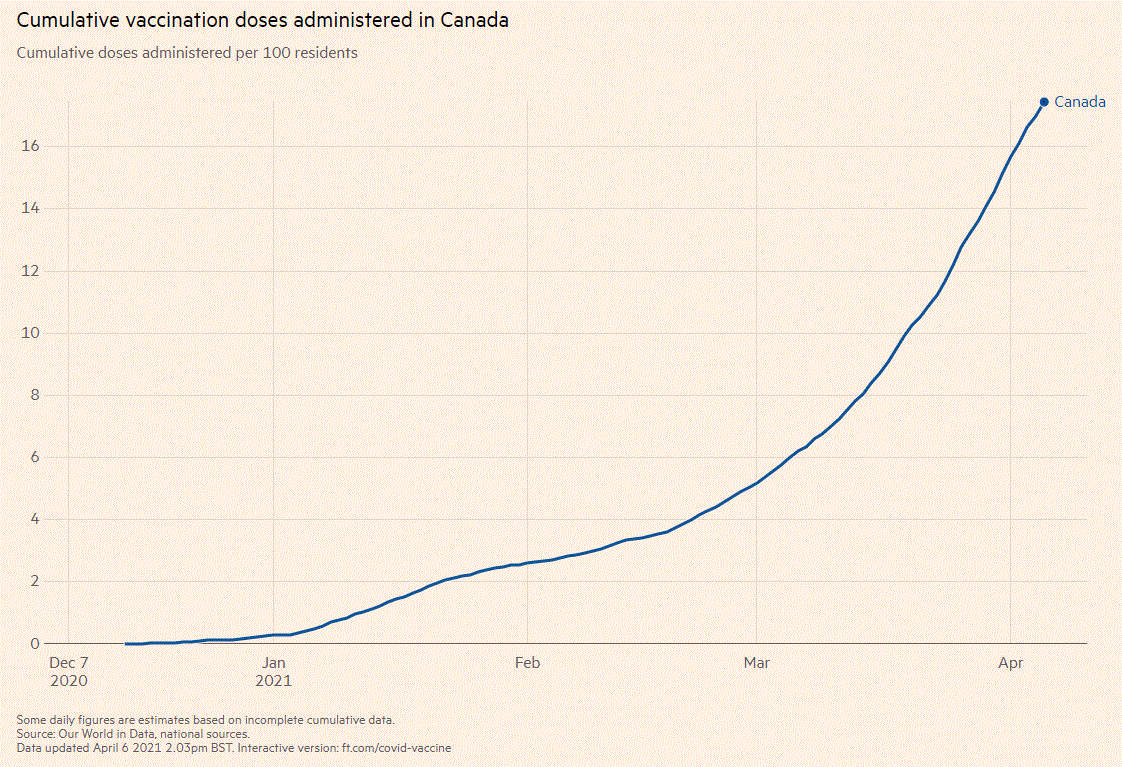 On the other hand, the Morrison Government went all-in on the cheapest available vaccine, and now it has no scope to offset AZ problems in health and production with alternatives. And they are multiplying. As well as shortages, Britain last night recommended under-30s NOT take the AZ vaccine owing to thrombosis risk and opt for alternatives, which it has plenty of.  Local vaccine hesitancy is already on the rise and Morrison bumbling on all fronts is making it worse.
We still don't even know when other vaccines, like more Pfizer (of which we got enough for a few nurses and the PM to get a shot) or Novavaxx will arrive. And there is no deal to get our hands on the wonderous single shot, room-temperature stored, J&J version.
At the time that the Morrison Government announced the virtually exclusive AZ deal in a mad political rush, we noted that the firm had the strongest political connections:
Goodness.

The Director of Government Affairs at Scott Morrison's suddenly favourite new drug company AstraZeneca is former federal govt lobbyist Kieran Schneemann.

He's also a former Chief of Staff in the Liberal party.

Not that there's anything wrong with that at all.

— RonniSalt (@RonniSalt) August 19, 2020
Europe or, for that matter, Astra Zeneca is not to blame for our shockingly bad rollout. Rather, this is typical Morrison Government unpolicy in which reason and research took a backseat to political management and corruption.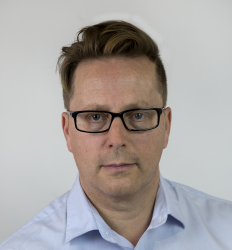 Latest posts by David Llewellyn-Smith
(see all)