It's tiny, backwards, gap-toothed, corrupt and failing abysmally in its vaccine rollout. It is Albania. Or is that Australia? Actually, both:
By any measure that is an abysmal failure for a developed country with a top-notch health system run by individual states.
Sadly, that system was overlooked so that a pack of federal arseholes could take the credit. Now we see the results:
Just one-third of the highest risk aged care facilities have received any vaccine at all.
Only half of nursing some residents have received one dose.
The states aren't taking it lying down. NSW is in a fury via Minister for Brad Hazzard:
The Morrison Government is deliberately seeding the media with misleading vaccine data to blame NSW.
NSW was told it would receive 13k vaccines so prepared accordingly then 45k doses arrived, leaving it unprepared for the rollout to health workers.
If it was not so important, it might be amusing as QLD fumes for the opposite reason via Deputy Premier Steven Miles:
QLD has held back the rollout because it was told it would receive less vaccines than it needed for health workers.
It therefore kept some in storage for the second dose.
There's been no security of supply and "almost no communication".
Victorian Health Minister Martin Foley is playing peacemaker:
Demanding the Morrison Government co-operate with the states.
Victoria has not held back any vaccines owing to insecurity of supply.
Finally, add another $1.7bn to the tally of Morrison Government failure as tourism is rocked again. The final bill to the nation of this vaccine debacle will be tens of billions. So far we have seen:
A corrupt procurement policy hit with vaccine concentration risk.
A busted vaccine booking system with an IT partner bought in one month ago.
GPs out of pocket with no vaccine and doctors muzzled.
Logistical screw-ups all over.
Rollout target running 86% behind schedule. Or, in Scotty from Marketing's world, 14% success!
The Morrison Government never learns. It's always somebody else's fault. This is exactly the same "don't ask, don't tell" culture that has delivered an alleged rape epidemic for its own staff.
What a shame that on the one occasion that the nation needed Prime Minister Scott Morrison to go to Hawaii and leave government to the states he decided to say home and hold the hose, mate.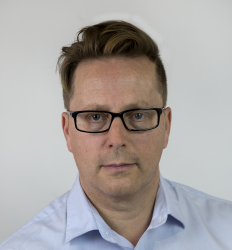 Latest posts by David Llewellyn-Smith
(see all)