God, what a schmozzle. After PM Morrison yesterday reassured Australians that there was no reason to suspend the Astra Zeneca vaccine, the Australian Technical Advisory Group on Immunisation (ATAGI) has come down with recommendations of the complete opposite:
4-6 people per million will suffer thrombosis triggered by the AZ vaccine.
ATAGI has recommended that the Pfizer vaccine be preferred to AZ for people under 50.
Its second recommendation is that under 50's only be given AZ in cases where the "benefit clearly outweighs the risk for that individual's circumstances".
Third, those already with one dose of AZ are fine to get the second.
Lastly, new consent guidelines will be drawn up to convey the risks to recipients.
In short, the vaccine rollout has all but collapsed. We don't have any other vaccines to substitute. Novavax supplies are not expected until Q4. We have purchased 20m doses of the Pfizer vaccine but when they arrive is anybody's guess. By the end of "2021" is all Health Minister Greg Hunt would confirm. It will be a drip feed.
There are no other deals so the entire undertaking looks like being delayed six months. Herd immunity is somewhere off in the foggy distance of mid-2022. We need a new supply deal immediately.
What can I say? The AZ vaccine is a sound product. Bloomie has a wrap of how it reached this impasse through mismanagement. It is clear that governments were rightly circumspect about AZ early on, given it had almost no experience with vaccines and it buggered up its trial results. This is particularly important when assessing the Morrison Government's procurement policy. This passage is a bit of killer:
Some potential for dysfunction was baked into the process from the start. By the end of April, when it reached the final partnership agreement with Astra, Oxford had already begun human trials, whose protocols would become quite complex. It had large Phase III trials set to start in the U.K. and Brazil, along with a smaller Phase I-II in South Africa. For the U.S. Phase III trial, Astra took charge, designing a straightforward two-arm protocol.

…Out of the public eye, though, the scientists at Oxford realized they'd miscalculated the concentration of the vaccine, which had led some Phase III trial participants to receive a half-dose. Around the same time, the team decided to move from a one-shot to a two-shot regimen after seeing signs it would produce better protection, settling on a dosing interval of about four weeks…some U.S. officials heard about the changes to the protocol and thought, "What are these guys doing?" according to a former senior Trump administration figure. The moves undermined American confidence in the British developers—just as the NIH was working with AstraZeneca on setting up the U.S. Phase III trial.
This was all transpiring in April/May 2020. The Morrison Government did not commit to the AZ vaccine until late August. A few weeks after:
…American officials had soured on the AstraZeneca vaccine, safe in the assumption they had Pfizer and Moderna in the bag, with Johnson & Johnson not far behind. "AstraZeneca looked like the gang that couldn't shoot straight," says the former senior Trump administration figure. "It was almost an attitude of: If they make it, they make it; if they don't, they don't. But we're not going to go out of our way to make AstraZeneca successful. That's for sure. They had fumbled the ball so many times."
In other words, all of the AZ bumblings were known to public officials worldwide and the clear-thinking were already hedging their bets with procurement policies that spread the risk among a range of providers and products.
This is the major failing of the Morrison Government. Why on earth did it bet everything on one provider and one vaccine? The very one that had the least experience and demonstrably the most troubled development process? We have pointed out AZ's political connections but the agreement between Oxford and AZ prohibited selling the jab for a profit anyway. Did the Morrison Government simply choose the cheapest option and damn the lifeboats?
All we can say for certain is that Australia will now fall a year and billions upon billions of dollars behind other developed economies coming out of the pandemic. Tourism and education are screwed and lockdowns will continue at pace, especially as travel bubbles and desperado state-based international student importation schemes ramp up.
After years of snout-in-the-trough outsourcing and corruption, the cause of the debacle may simply be that the Coalition has forgotten how to govern, via Crikey:
As Crikey has been detailing, international consulting firms are reaping tens of millions of dollars from the federal government to advise on the vaccine rollout, with lucrative contracts continuing to be handed to the likes of the scandal-plagued McKinsey.

What exactly the consulting firms are doing, however, is shrouded in mystery: like CSL's production figures, the government has refused to explain what exactly it is getting for its tens of millions.

In comparison, both the NSW and the Western Australian governments say they are not using consultants as part of their vaccine rollout planning and implementation. NSW, of course, has Australia's largest population and health system, while Western Australia must coordinate a rollout across a huge territory to reach rural and remote communities.

Whatever the consultants are doing, it plainly did not include advice about how to manage the risk of countries imposing export controls on vaccine supply [or other risks] — something the government was explicitly warned about last year and which should have been obvious to anyone observing the responses of European governments to the pandemic.

…It is also a department that, as a result of repeated rounds of funding cuts, is ever more reliant on consultants: its spending on consultants has ballooned from $38 million in 2013-14 to $66.1 million in 2019-20.
In the good times, poor policy passes as adequate and average policy looks positively celestial. In the tough times, average policy becomes onerous and poor policy is absolutely disastrous.
The chickens of Australia's ruinous political culture have finally come home to roost.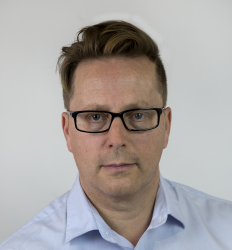 Latest posts by David Llewellyn-Smith
(see all)