Thanks to Morrison Government procurement policy, Australia finds itself overly reliant upon the Astra Zeneca vaccine which has had both supply and health issues.
Now, after the UK banned the use of the Astra Zeneca vaccine for under-30s, Australia's entire vaccine strategy is at risk. At News:
The Australian Technical Advisory Group on Immunisation (ATAGI) is moving to assess the AZ vaccine in light of the UK ban for use on under-30s.
ATAGI will then advise the national cabinet.
The AZ thrombosis link is firming up but remains very rare.
The UK ban is the result of a risk/benefit analysis for young people because they are less at risk from COVID itself.
I would have thought it is almost certain that ATAGI will give the go-ahead for the Australian rollout to continue. The European Medicines Agency agency investigating the very rare AZ-thrombosis link overnight declared that the vaccine is still worth using on a risk/benefit basis.
But, again, we only have these issues at all because the Morrison Government has botched procurement policy so badly. The UK, Canada, and other European countries have been able to refine their rollouts as the AZ data has ebbed and flowed, bolstering confidence and ensuring they keep vaccine hesitancy is held to a minimum.
In Australia, Morrison Government bumbling is generating a bull market in skepticism, which is presumably what this new review is aimed at fighting.
Meanwhile, you wouldn't know that the Berejiklian Government is of the same political party as the Morrison Government. It's at war with it:
"7.30 is a very good program, Leigh, a very good program, and we do get a lot of our information from you." – NSW Health Minister @BradHazzard on where he gets information about the vaccine rollout. #abc730 @leighsales #nswpol #auspol pic.twitter.com/8ysAsi6fcq

— abc730 (@abc730) April 7, 2021
Jeez.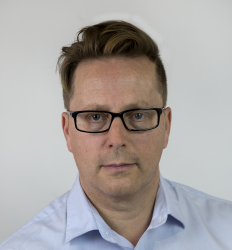 Latest posts by David Llewellyn-Smith
(see all)