It is becoming increasingly clear that the Morrison Government has no intention to follow through with its international commitment to stamp-out money laundering.
The evidence is standing in plain sight.
First, the federal government agreed to implement Tranche 2 anti-money laundering (AML) laws 15 years ago pertaining to real estate gatekeepers, including lawyers, accountants and real estate agents. However, these rules have been been continuously delayed and never implemented (see here for background).
Second, the Morrison Government in December 2020 tightened some business and investment visas, but left the 'golden ticket' Significant Investor Visa (SIV) program untouched. This SIV program is a 'fast-track' residency scheme that can lead to Australian citizenship, and requires participants to spend $5 million over four years on complying investments in order to receive citizenship.
However, the SIV program has been criticised heavily by the Productivity Commission (PC) as prone to fraud and money laundering, with the PC calling for the program to be axed altogether (see here for background).
Finally, The AFR today reports that the Morrison Government has junked a commitment made in 2016 and again in 2018 to adopt a so-called 'beneficial ownership register', a move that would lead to the unmasking of nominee directors. Canada, the US and the UK recently introduced such a register.
Transparency International Australia CEO Serena Lillywhite says adopting a beneficial ownership register would have gone some way towards curbing money laundering, which she says is a big problem in Australia, particularly in the property sector:
"This is one of the biggest loopholes in our corporate register and there is a complete lack of political will to do anything about it," [Serena Lillywhite] said.

"Money laundering in the property sector and more generally is such a huge problem for Australia and this reform would have gone some way to addressing this issue. Knowing who sits behind the wheel and who the real company beneficiaries are is a fundamental step in tackling money laundering and other corporate misconduct"…

"There is growing international evidence that public registries are powerful tools to fight dirty money and this announcement is monumental for Canada," said Sasha Caldera, a campaign manager at Publish What You Pay Canada, a civil society group.
Clearly, the Morrison Government is complicit in the dirty money washing through the economy, mostly via Australian homes.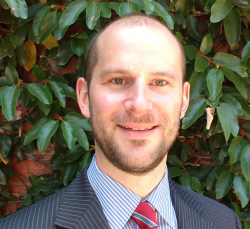 Latest posts by Unconventional Economist
(see all)