Prime Minister Scott Morrison was on the hustings last night with more divisive rhetoric, this time on climate change, as the world moves toward the Biden administration climate summit:
The Morrison Government has "all but" committed Australia to net zero emissions by 2050.
"We need to change our energy mix over the next 30 years on the road to net-zero emissions. We will not achieve net zero in the cafes, dinner parties and wine bars of our inner cities. It will not be achieved by taxing our industries that provide livelihoods for millions of Australians off the planet, as our political opponents sort to do, when they were given the chance. "The key to meeting our climate change ambitions is commercialisation of low emissions technology." He said.
The Government won't lift its carbon reductions from 26 per cent to 28 per cent over 2005 levels by 2030.
This is all empty rhetoric. A carbon price does exactly what Morrison says he wants, by explicitly promoting lower carbon technologies by making those technologies that do pollute pay for doing so. That's all it does. The market does the rest.
If he won't allow such a market mechanism to work then all he has left is direct government interventions in chosen sectors to produce the same outcome. In Morrison's own terms, these are nothing but discriminatory "taxes" that will decide which technology lives and which dies.
For a guy that couldn't put a few vaccines on a few trucks, this is one giant leap of policy self-confidence. Some might say arrogance. Others might say the entire thing is marketing balderdash.
Weighing in for the latter conclusion is this:
The Biden administration will outline its ramped-up plan to cut emissions before it hosts a virtual 40 leader world summit.
The new target may 40-50% cuts by 2030.
Morrison is "trying to fly under the radar".
It is not just about making a target for 2050. It matters what you do along the way. The scientific consensus is that the world and Australia will need to cut emissions by 45-65% by 2030, roughly double the Morrison Commitment to avert 2%+ global warming.
Obviously, the longer that you stuff around with culture wars, the sharper the later cuts will need to be, setting up either economic disaster or target failure or both.
In short, the new uncommitment from the Morrison Government guarantees policy failure such that Australia will experience the worst effects of climate change. It divides the polity while giving his rentier mates control over policy.
The only thing missing from this classic Morrison policy unprocess is some sheilas to assault along the way.
Then again, we all live on Planet Earth so tick that box as well.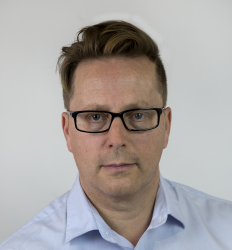 Latest posts by David Llewellyn-Smith
(see all)