And the world turns! The AFR is now demanding low and middle-income tax cuts to lift demand:
We can't rely on monetary policy forever. The RBA needs to rebuild its ammunition.
Fiscal must expand to help the RBA.
Tax cuts for income-earners up to $120k can help. A sure way to increase wages.
I agree. Ideally, this would be great. It helps address the growing inequality resulting from house prices.
However, there are a few problems.
Let's face the facts. Any revived tax cuts discussion will not focus on low and middle-income earners. The conversation will immediately swing towards bringing forward Malcolm Turnbull's horror high-income tax cuts currently slated for 2024.
Those tax cuts will do nothing for the RBA except make its job harder. Inequality and demand deficit will increase. House prices will probably increase with the rich income windfall as well.
Second, Australia has long pursued a public surpluses and private tax cuts model for growth. But it was funded by booms and busts in commosity prices that meant structural tax cuts kept running into cyclical turns in government revenue. The result was governmant's secretly raising taxes, contributing to the general deteioration of public policy and probity. The following chart from Gerard Minack tells the tale: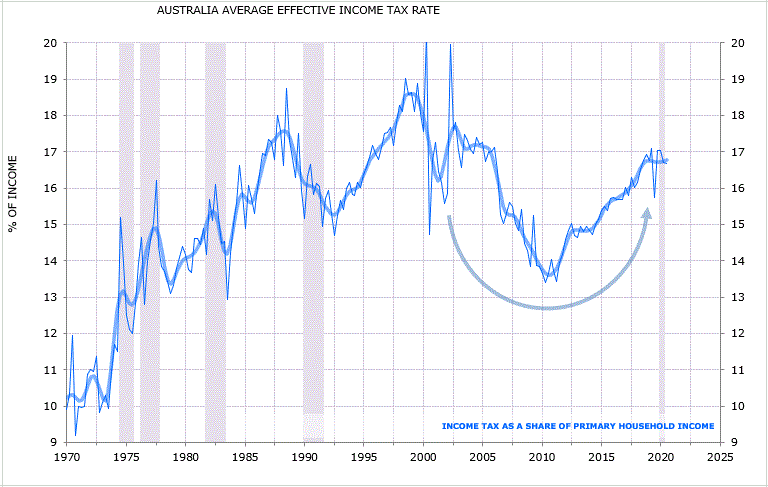 The question is, do we really want to make that mistake again at the peak of the commodities cycle?
I am no starry-eyed devotee of government spending. I know the Feds are a pack of cunce. But, if we're talking ideal fiscal outcomes that boost demand then we'd be better off investing in infrastructure – hard and human – that can add producivity to the economy for long term income gains.
We have a shortage. The investments become assets on the government balance sheet not just debt. And they are self-funding in the sense that they lift the tax take by expanding produtive capacity.
Moreover, infrastrcuture can be turned off more easily when the time is right. Its add to national building and the political wellbeing of the nation. Unlike tax cuts and secretive gouges.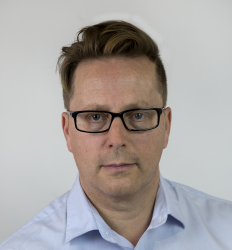 Latest posts by Houses and Holes
(see all)