See the latest Australian dollar analysis here:
Asia stocks have put on a mixed rebound to the reversal on Wall Street overnight as the USD is firming slightly against all the majors except Yen and Chinese Yuan as Euro and Pound Sterling remain relatively stable. Bitcoin just get out of the hole its dug all week, briefly dipping down to a new intrasession low just above the $52K level before rebounding another $2K in typical low-volatile (sic) fashion but still putting in a new daily low: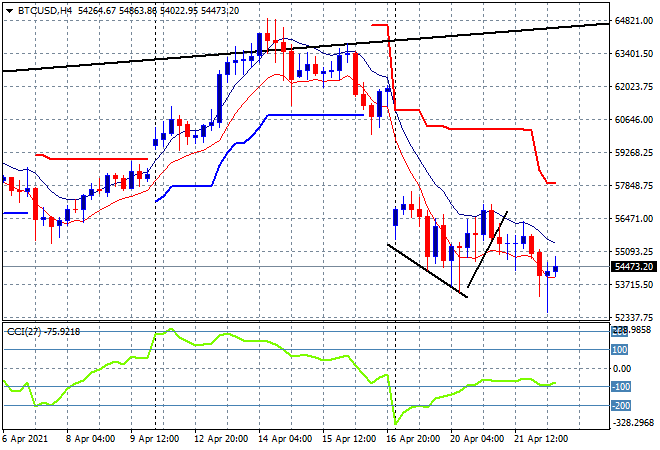 Chinese markets are trying to rebound with the Shanghai Composite closing 0.2% lower to 3465 points while the Hang Seng Index managed to close 0.5% higher at 28767 points. Japanese markets put in the biggest bounce however, with the Nikkei 225 lifting more than 2% to close at 29188 points while the USDJPY pair continues to drop, now below the 108 handle proper for a new weekly low: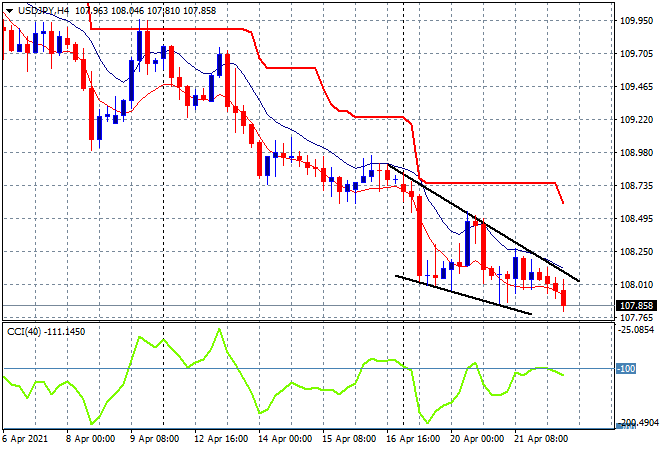 The ASX200 put on the runs, finishing 0.8% higher to be back above the 7000 point barrier, closing at 7055 points while the Australian dollar is stabilising somewhat, heading back above the mid 77 level after bouncing off the 77 handle mid week: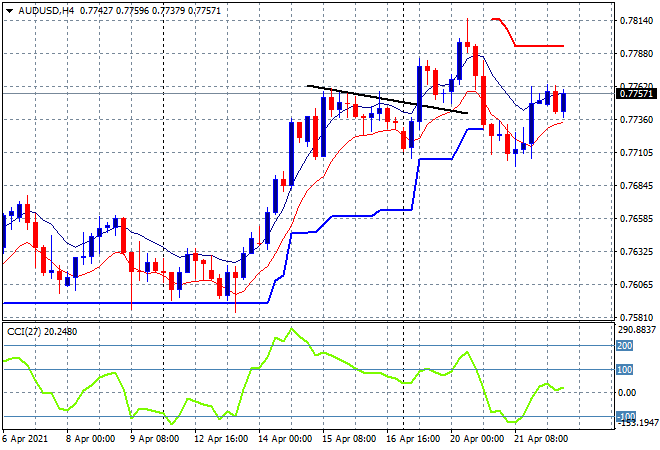 Eurostoxx and S&P futures are bouncing as well, with the four hourly chart of the S&P500 setting up for a breakout back above the previous record high, but momentum is not yet overbought so this could still be a wing price wanting to find some sort of bottom around the 4100 point level after crashing through previous trailing ATR support at 4130 points and cleaving that beautiful stairway to heaven in half: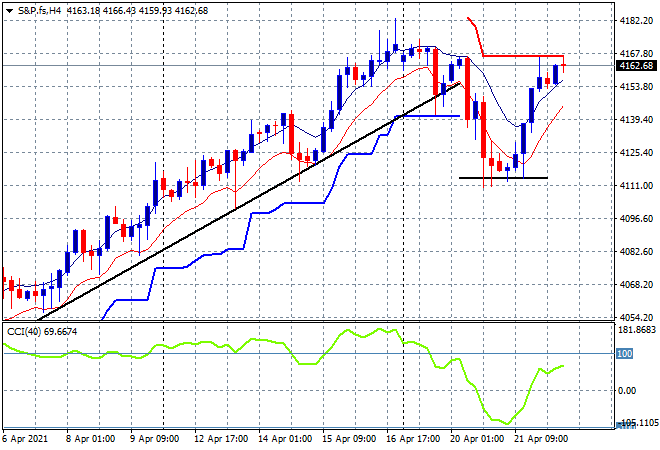 The economic calendar will focus squarely on the ECB meeting and the following press conference followed by the latest US initial jobless claims.
Latest posts by Chris Becker
(see all)