Readers will know that the MB view of the uptake of battery power to supplant traditional baseload output reliant on fossil fuels is inevitable.  Now, Labor has seen the light with an actual policy from Albo today:
Labor will spend $200m on community batteries.
Each is about the size of a four-wheel drive.
They will be linked to household rooftop solar and free them entirely from the grid with both inputs and outputs for the NEM.
Each battery would cost around $500k (thought that will come down a lot more yet).
Labor will also seek to invest in local battery production.
The ANU Battery Storage and Grid Integration Program conducted a recent study and found the batteries viable:
Community-scale batteries can increase the amount of distributed energy resources (e.g. solar panels and electric vehicles) that can be integrated into the distribution grid i.e. increase hosting capacity.
• Network tariffs and market signals shape how the battery's actions contribute to hosting capacity.
• Community-scale batteries are already financially viable, particularly if FCAS markets can be accessed.
• The technical capability for implementing community-scale storage on the NEM already exists.
• Only DNSP-owned community-scale batteries currently require regulatory exemptions (and only if the battery is being used for anything other than regulatory network services). All other models we investigated can proceed within the current rules and regulations.
• Reduced local network tariffs are crucial for incentivising battery charging from locally generated solar energy and sale of energy to local customers.
• Industry professionals saw significant potential benefits of community-scale batteries, including over behindthe-meter (BTM), virtual power plant (VPP) storage. They also consider the dynamics between actors in disaggregated markets to be a major challenge.
• Householders care about more than just affordability when it comes to energy storage e.g. strong concern over battery life-cycle, promoting local energy use, reducing carbon emissions, questions of fairness and how this technology would fit in the broader energy transition to renewables.
A few more points:
The Albo proposal equates to about 400 batteries servicing 100k households. Pretty token stuff. But as a pilot program, it's a good idea.
The installation will be labor-intensive so the jobs spillovers will be significant if the program is broadened.
The benefits for those on the receiving end are obvious but the rollout sounds pretty opaque so could end up being "battery rorts".
Labour is yet to tackle the equity question that arises from decentralised power given those left on the grid will have to pay more for it.
If anything, it reminds me of the type of local policy that has made Manchurian Dan Andrews such a formidable force in Victorian politics with his local solutions to railway crossings etc.
My guess is it will be very popular.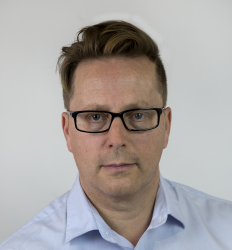 Latest posts by David Llewellyn-Smith
(see all)