For years we have been pounding away at the need for a comprehensive review of the structure of Australian monetary policy. It's been obvious since the end of the commodity boom in 2011 that it was needed. As the rest of the world embarked on brave experiments in monetary policy – everything from macroprudential tools to fiscal bullying to including asset prices in mandates – the RBA and APRA stuck their collective heads in the sand and helped deliver an economic lost decade to Australian households.
Now, finally, we're seeing an awakening:
Shadow Treasurer Jim Chalmers has backed calls for a review of the RBA and how it is working with fiscal policy.
Failing to reach full employment or inflation targets should be looked at.
It is 40 years since we last reviewed the RBA.
Blueprint Institute says the RBA protection racket is a "cancer".
Treasurer Frydenberg resisted the idea (of course)!
John Edwards says we need an even broader inquiry into the economy.
What should such a review look at? I put it down into three major categories.
Monetary policy structure
Is the separation of the RBA and APRA appropriate today?
How can inflation goals be met in a world of zero interest rates and currency devaluation?
How should macroprudential and other unconventional tools complement the cash rate?
Is an inflation target that excludes asset prices relevant any longer?
Monetary policy theory
Does the efficient market hypothesis still hold currency for central banking?
Why has inflation failed to materialise given monetarism says it should have done so long ago?
How does debt fit with the picture in the long run? Is it time to abandon the Pitchford thesis?
Does setting the cash rate and letting the market take care of the rest deliver national interest outcomes?
Monetary policy practice
Should the RBA be free to comment on such issues as immigration and fiscal policy given they impact its job?
Does a board of rent-seekers infecting decision-making make sense?
Has the RBA culture become insular and withdrawn from new ideas?
These can be fleshed out with many more questions, not least being RBA accountability and corruption scandals.
There is zero prospect of the Coalition undertaking this task. All it wants is captured regulators and higher house prices. Labor should 100% do it instead, given it also offers a framework through which housing affordability can be addressed without scaring the horses before the election.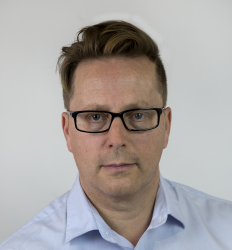 Latest posts by Houses and Holes
(see all)