See the latest Australian dollar analysis here:
The Australian dollar broke into the 75s again Friday night before rebounding. DXY rebounded and EUR fell with all of the usual outcomes. To the charts. DXY versus EUR:

The Australian dollar is forming new downtrends against all of the major forex pairs. Not a good sign:

It is more mixed against EMs but even here some key competitors are turning stronger than AUD:

Gold and oil both eased:

Base metals all sold:

As did big miners. RIO and BHP have very similar head-and-shoulders topping charts to the AUD, hinting at the role of iron ore in both:

EM stocks still ugly:

High yield is fine though EM looks a little like a downtrend:

US yields lifted again:

Along with stocks. S&P is a rampaging bull. Nasdaq has erased most of its losses, largely driven by the quality end:

The newsflow was pretty muted. But the week ahead is chock-o-block with critical US data:
Wednesday NFIB and CPI.
Thursday Powell speaks and Fed delivers Beige Book.
Friday retail sales, Empire and Philly Fed, industrial production and NAHB.
The numbers are all for March so will still be on the near side of the major base effect spike though certainly ramping up, perhaps best captured in oil:
The data is likely to be strong across the board with the first round of Biden stimulus on deck and the manufacturing catch-up growth rebound still in full roar.
It is important to note for forex that Australia is six months further into the catch-up process than is the US. As such, our domestic data flow will ease before the US data ramp-up is done. This is one reason why JPM is still bearish Australian dollar:
Bearish antipodeans; short AUD/USD and NZD/USD. NZD screened as one of the most fully-priced currencies in terms of monetary policy expectations several weeks ago.This was at odds with our interpretation of RBNZ guidance that macro-pru would be the primary tool for tempering housing prices, rather than interest rate mechanisms. The rates market was then upended following the government's new housing policy announcement and has catalyzed a significant repricing in NZD/USD lower. Notably, despite a major adjustment in the short-end since the announcement(2y1m OIS 30bps lower), our strategists note that there is still space for further repricing, especially given our expectation that the RBNZ will ultimately be forced to cut rates later this year. Relatedly, an adjusted model incorporating housing infers that a 3% correction in housing would peg NZD/USD at about 0.68, our target for the trade and also our current year-end forecast.

Separately we hold short AUD/USD, which we sold on a mix of heightened trepidation in risk markets with higher yields and some local headwinds from growth and the central bank. Risk markets have held in favorably and yields are lower despite strong US data which has buoyed AUD. But we expect a slow-down in AU data, particularly as the impulse from fiscal support begins to fade with the expiry of the JobSeeker program, and also the expectation that the RBA will in the next several months institute their own version of macro-prudential safeguards (though admittedly not as strict as NZ). And of course, the RBA remains especially aggressive and attentive to repricings in the rate market, and as we noted last week, the amount priced into RBA expectations still seems elevated given the growth and inflation outlook in Australia, in addition to RBA communication.
I agree with all of that except the move to macropru policy, which is a year away before the discussion turns serious. Markets have the RBA's (and RBNZ's) reaction function completely mispriced as usual, courtesy of Westpac, there are no rate hikes coming for either economy in the foreseeable future for either economy and, increasingly, the possibility of cuts:
Add fading Chinese data in H2 and the outlook for AUD remains bearish.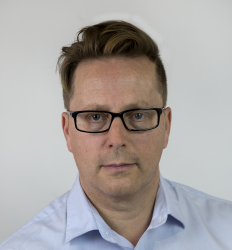 Latest posts by David Llewellyn-Smith
(see all)