As much of the press tips into phony handwringing over house prices again, even as it relies entirely on the bubble for its only source of profit growth, Chris Joye is having none of it. He argues that:
Property is the cheapest it has been in a very long time.
Buyer incomes have been lifted by fiscal largesse.
The RBA's rate cuts and the Term Funding Facility have made debt super cheap.
The boom is global.
Australian prices will rise 20-30% ahead.
Mass immigration will resume before long "very material " rises in skilled migration will follow, crushing wage inflation.
The RBA will eventually normalise to a 2% cash rate.
A few points in riposte:
Property is cheap so long as you don't factor in repaying principal and crushed wages growth but nobody bothers with that these days so there you go.
I agree the boom has further to run.
I disagree that the RBA will ever normalise. The low rates will be capitalised into prices and the higher interest burden will prevent it.
As well, China is steadily shifting ex-growth and as we move into 2022, commodity prices will fall, denuding Australia of income.
Macroprudential will stall the market at some point and there is a risk that Labor reconfigures the monetary mandate for it and APRA to include house prices.
It is just as likely that the RBA cuts from here as it is that rates rise.
Finally, it interesting that Chris has moved from being one of Australia's most persistent inflationists to become a doyen of lowflation.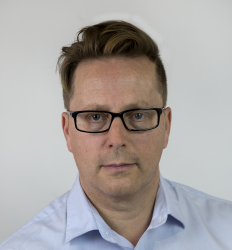 Latest posts by Houses and Holes
(see all)