Via Banking Day:
In Melbourne and Sydney, it's a renters market and lending for investment housing is taking off as the epicentre of credit stress in banking. Rents in Melbourne, the worst hit market, are down as much as 16 per cent since the pandemic and the long lockdown hit the city hard.

"Over the year, Melbourne and Sydney unit rents are down substantially, by 12.0 per cent in Melbourne (overall) and 6.5 per cent in Sydney", SQM Research said in a commentary on the national rental market yesterday.

Reflecting rental accommodation oversupply, over the months to 12 April 2021 unit rents in Melbourne fell by 1.4 per cent, the  SQM data shows. In Sydney they fell by 0.4 per cent, .

Nationwide, capital city rents rose by 1.3 per cent for houses to A$557 per week, but fell 0.2 per cent for units to $411.

Louis Christopher, managing director of SQM Research said vacancy rates "remain very tight in Australia's cities – excluding Sydney and Melbourne – and this is creating a surge in rents in Perth, Adelaide and Brisbane.

"However, vacancy rates for Melbourne and Sydney remain elevated. The loss of international student tenants due to COVID-19 has hit both cities hard and the ongoing high rate of dwelling completions keeps these rental markets in surplus.

"That said, we are seeing increasing signs that the absolute worse for CBD landlords has passed."

In the two bedroom segment, in Melbourne, unit rents are down 16 per cent – from $425 a week to $366 a week, from the peak in February 2020 to now.

Over the last five or six weeks Banking Day's been undertaking fieldwork in this segment in a search for new digs. Our commentary on Monday – Pandemonium in the rental market – drew on this experience inspecting units and houses (of many varieties) mainly in a belt along Bell Street, the inner city, and Docklands.

Since Monday the texts and emails have flooded in: discounts, and sometimes hefty repeat discounts within days.

The quality and the value for money (for now) in new and near-new complexes in prime position in a few cases is a bit of an eye opener.

For example, the asking price on a compact Docklands pad in a flash recent tower with lap pool, massive gym, library and tennis court, or another in the Grand Hotel travesty on Spencer Street are the same as a 1960's redbrick speccie with no amenity on Murray Road in Preston.

And it's the nominally high-end apartments in the city and inner ring that feature in the 'down, down' advisories this week.

Bouncy readings on consumer sentiment and the all too typical huzzah for the housing price bubble are dubious indicators.

Great swathes of the mass market cannot pay the rent.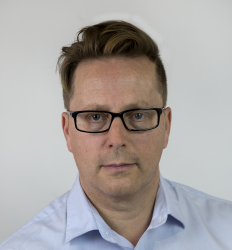 Latest posts by Houses and Holes
(see all)