There's some serious scuttlebutt around Labor's position on negative gearing reform today. Previously, the media has reported that senior Labor figures had decided to dump negative gearing reforms at its national conference. That happened but according to the AFR it's not over:
House prices are out of control and likely to generate angst in the polity.
The RBA won't touch it.
"We will be announcing our proactive policies in the lead-up to the election. If we don't announce them, they're not our policies."
The agenda may yet be revisited.
This reads more like the AFR trying to dredge up policy ghosts to the benefit of the Morrison Government than it does any factual article. Labor knows PM Morrison would be thrown a fear-mongering lifeline if it threatens property again. Not least because rising house prices are currently being driven by first home buyers and owner-occupiers, the complete opposite to the last boom triggered by an investor frenzy. Arguably right now negative gearing reform wouldn't stop it anyway.
What Labor should do instead is take a leaf out of the Jacinda Ardern playbook. Rather than make itself the target before the election with an explicit policy to deflate house prices, it could begin a discussion on Australia's broken monetary policy regime. Right now, we have the RBA determined to inflate house prices and APRA already considering how it will have to tighten as lending standards inevitably fall.
The two are operating at cross-purposes because nobody has direct responsibility for house price inflation.
This is a political opportunity. There needs to be a high-level inquiry into Australia's broken monetary policy regime. It should conclude the obvious, that APRA and the RBA need to be banged back together so that they can coordinate monetary policy properly. Much like the RBNZ does it.
Labor could commit to such as inquiry before the election on the condition it wins power. Then follow its dictates which, if managed right, will include the recommendation that Australia followed NZ by making the newly combined entity responsible for house prices.
The combined entity will then have the policy tools to smash 'em without lifting interest rates.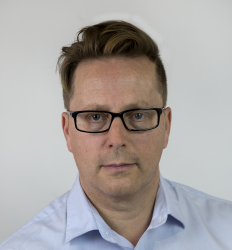 Latest posts by David Llewellyn-Smith
(see all)