As usual, the accelerated COVID business cycle that we have dubbed the Amphetamine Cycle, is moving at a lightening pace. Previously, I've described the contest of market narratives as good news is good news, good news is bad news and bad news is good news.
Q1 was defined by good news is good news with rising yields and stocks plus a strong DXY.  Q2 has shifted to bad is good news with falling yields, rising yields and weakening DXY. What comes next?
Capital Economics has a crack:
We are forecasting a very strong – but also somewhat uneven – recovery in the global economy over the next couple of years as the pandemic is gradually contained, with three key implications for asset allocation.

First, we generally expect government bonds to underperform "risky" assets substantially as major economies re-open and fiscal policy remains supportive, despite the slight pull-back in yields over the past few weeks. We expect China's bonds to buck the overall trend though, since China is the sole major economy that we forecast will lose momentum this year. Second, we anticipate that the sectoral rotation within many risky assets markets, favouring the industries that suffered when the pandemic struck over those that benefitted, will resume. This is mainly about the containment of coronavirus, but policy changes in the US could also contribute. Third, we think that the outlook for the US dollar now depends more on the relative pace of economic recovery and changes in bond yields between countries, rather than the huge global swings in risk appetite that were the key driver last year. We project that the dollar will strengthen against the euro, Japanese yen and EM currencies including the Chinese renminbi, but weaken slightly against sterling and a handful of other DM currencies.
In short, they expect rising inflation to shift us back to good news is good news in short order. Goldman is similar:
The recent bond market rally in the face of strong upside surprises in US macroeconomic data has been confounding. In this report, we examine the potential causes and discuss how what we've learned from recent price action affects our views going forward.nBoth the origin of the bullish impulse to global bonds (the Treasury market) and timing of yield declines (US morning hours) suggest more technical drivers may be at play. While it is difficult to pinpoint the exact cause, given the attenuated yield response to strong upside surprises (which suggests markets are for now viewing the data as noisy), yield behavior till at least the release of April data may be somewhat more unpredictable.

Looking beyond near term noise, we believe the reflation trade in bond markets remains intact—downside to yields is likely limited, and we expect that 10yyields will resume their uptrend, and end the quarter close to our 1.8% target. This should also translate to a steeper nominal yield curve, supporting our recent5s30s bear steepener recommendation.
That said, Goldman does not expect rising yields to take off. So this is as much bad news is good news.
BofA remains the good news is bad news bear:
The Price is Right: 76%jump in US stocks from Mar'20 lows = 3rd largest YoY gain past 100 years.
Weekly flows: big $25.6bn inflow to equities, big$17.9bn inflow to bonds, big$47.3bn outflow from of cash (largest in 4 months).
Flows to know: strong inflows to IG bonds ($9.8bn)& EM equities($5.1bn), plus tec hinflows resume ($1.6bn); inflow to global stocks past 5 months ($602bn) exceeds inflow in prior 12 years ($452bn)…note US corporate buybacks ($6.3tnover past 12 years).
GWIM ETF flows show inflows to energy, banks, HY, bank loans past 4weeks, outflows gold, staples, utilities.
BofA Bull & Bear Indicator: rising once more up from 7.1 to 7.2; note recent high was 7.7 in Feb.
In 8 days…:833mn global COVID-19 vaccines administered since 1st vaccination in UK on Dec 8th; global vaccinations on pace to exceed 1 billion jabs before end-April , a staggering global human achievement, but one that hardens our view that Q2'21 will see peak in policy & profit optimism.
Finally, we have Morgan Stanley, which is more of our own view, that good news is good, so long as you know where to look:
The evidence is building to support our view for a transition from early to mid cycle. This means it's time to move up in quality&cap. Liquidity is also waning, in our view, just as execution/margin risk increases as we reopen the economy.Earnings season may prove to be a sell-the-news event.

Headwinds approaching and the market "gets it." Rising cost pressures/supply shortages, the definitive peak rate of change on economic data and earnings revisions and demand being overwhelmed by supply are all contributing to the deterioration in lower quality, smaller capitalization, and the more cyclical parts of the market. IPOs and SPACs have also been trading poorly for the past few months, which in our experience is an early warning sign on real-time liquidity dynamics. We continue to recommend moving up the quality curve and skewing more defensively as earnings season proves to be a sell-the-news event.

Rate of change analysis shows more correction ahead in old economy cyclical and small caps…Ongoing corrections in (1) cyclical (ex-tech) vs the market and(2) small vs large line up with our rate of change framework. With the reopening already underway, we find it hard to believe that sequential increases in key variables-like consumer confidence, oil, GDP growth, inflation, PMIs-will continue at the same rate we have seen, indicating more tactical underperformance ahead.

…but at least for cyclical, we think the multi-year primary trend is still higher. Last year, cyclical vs the market bottomed where they did in the tech bubble after years of underperformance in a post-GFC era marked by persistent low growth and the threat of deflation. As we shift toward a more structurally proactive fiscal policy regime, we think these dynamics around growth and inflation could shift in favor of cyclical on a more structural basis, giving support to the relative performance over time. Early in earnings season, cost pressures have emerged as a prominent topic of discussion.
In short, stay long value over growth despite today's counter-trend rally. That said, I can see these wild factor convulsions going all year as Europe rebounds and China slows throwing up all kinds of mixed signals for the future of inflation. Forex trends could be equally volatile.
As the dust settles around catch-up growth into 2022, I still expect US growth, inflation and yield leadership which is bullish DXY, bullish value and bullish quality.
Unless or until the China slowdown runs over everything.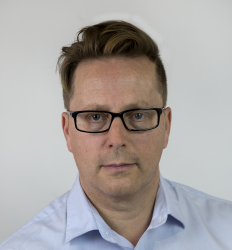 Latest posts by Houses and Holes
(see all)