Courtesy of Martin North:
The latest results from our household surveys confirms that there are more households in financial stress than before the pandemic hit. As the various Government support mechanisms are ratcheted back, we will see the true impact on the community. Household debt is also turning higher again.

We have 41.1% of mortgaged households (1.5 million) in financial flow stress, despite the lower interest rate environment. While many have paid down debt, other have borrowed more. For example, the average new first time buyer loan is 15-18% larger than a year back- so much for the maintenance of lending standards!

We discussed this in detail in our live show, last night.

Across the states, the patterns are familiar, with Tasmania still reporting the highest proportion of households in mortgage stress thanks to low wages, and rising home prices. Victoria continues to be impacted by the longer lock-downs. Rental stress is being exacerbated by the end of tenant protections, so expect to see more evictions, and rent rises in the weeks ahead. Property investors in NSW are still having rental flow issues (due to high vacancies and lower rents). Overall financial stress – the aggregated measure across all households is highest in NSW, ACT and VIC.

Across our household segments young growing families, and those on the urban fringe in high growth corridors are being impacted, although across our segments and stress categories, it remains a real patchwork.

The top post codes for mortgage stress include Narre Warren and Fountain Gate, 3805 in Victoria, and Liverpool 2170 in NSW.

The top rental stress post codes include Liverpool 2170, NSW, Mount Druitt and Lethbridge Park 2770, NSW and Westmead 2145 NSW.

Investor stress is highest is St Kilda 3182, Westmead 2145 and Surfers Paradise 4217 in QLD.

Cumulative financial stress is highest in Liverpool 2170, Mount Druitt 2145, and Westmead 2145.

The mapping of mortgage stress to post codes reveals the potential hot spots, which include many of the high growth corridors, where vast estates continue to be built and sold to people who extend themselves to buy them. Many are first time buyers. Given flat wages, and higher unemployment post JobKeeper, this is one to watch.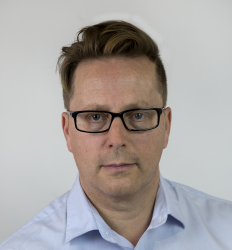 Latest posts by David Llewellyn-Smith
(see all)