The Christine Holgate saga rolls on today as the former Australia Post CEO demands an apology from PM Scott Morrison and he refuses to give it. This is all drama that is thoroughly beside the point. What is really at stake here is the corrupt Morrison Government policy process blown sky-high today by, of all people, Robert Gottleibsen who nicely stitches together the pieces:
Christine Holgate (and her predecessor) had a strategy to rebuild Australia Post as a parcel delivery specialist and brand extension service provider to protect jobs as she sustained the business at profitable levels into the future.
However, The Morrison Government did not share this vision. So, it stacked the board (with 7 out of 8 positions) and launched Bonton Consulting Group to review the business.
Unsurprisingly, BCG came down with a report that agreed wholeheartedly with the Government, that the business should be gutted. As Holgate recounted:
"We believed this strategy would protect community services, maintain jobs and build a new legacy for Australia Post to serve all Australians for decades to come, whilst remaining viable.

"BCG essentially argued it was too optimistic and risky, even though the business was ahead of its targets for the year when the review commenced and the organisation had only lost money once in its history.

"BCG put forward four reform paths for consideration, which focused on cutting costs and driving efficiencies. Initially, these reform paths started from driving efficiencies in the corporate centre, to significantly reducing letter services nationally, increasing prices, closing post offices, divesting of the parcels business and restricting financial and other services."
I'm shocked, Shocked!  A consultancy advising slash and burn. The new strategy would have cut thousands of jobs and gutted service levels.
Gotti goes on:
Then COVID hit and the Holgate strategy played out beautifully with Australia Post parcel services booming.
The Morrison Government was ropeable and "carefully planned" the Holgate exit using leaks and muzzles.
And there you have it. Morrison Government policy unprocess revealed again: jobs for the boys; bully the sheilas out of the way, then cover-up for political purposes. Australian national interest last, as usual.
Of course, PM Morrison knew nothing!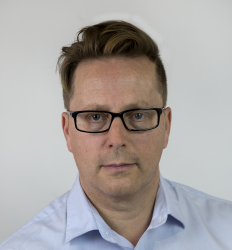 Latest posts by David Llewellyn-Smith
(see all)