Data from RateCity shows that 14 mortgage lenders have increased their four-year fixed interest rates in recent weeks, including the Commonwealth Bank and Bendigo Bank.
Meanwhile, 22 lenders have reduced their two-year fixed rates and 16 have in turn reduced their three-year fixed rates. This comes as nearly 40% per cent of new borrowers have taken up fixed interest rate loans, compared with the typical average of 10-15%:
RateCity research director Sally Tindall said low four-year fixed rates might not be around for much longer, as the RBA's term funding facility (TFF), which has been pumping the financial sector with cheap cash, is set to end in the next two months…

"With the RBA's term funding facility now in its final stretch and the next cash rate hike firming up for early 2024, if not before, the writing is on the wall for ultra-low four and five-year fixed rate loans," she said.
The RBA's TFF lends funds to commercial banks at only 0.1% – less than what state governments can borrow at. It is the primary reason why fixed mortgage rates have fallen so far below variable mortgage rates, as illustrated below:
If the TFF is withdrawn as scheduled at the end of this financial year, then commercial banks will be required to borrow funds at higher rates in money markets, thereby pushing fixed mortgage rates upwards.
My prediction is that the RBA will 'kick the can down the road' and extend the TFF as it won't want to thwart Australia's recovery by driving mortgage rates higher.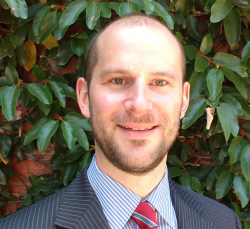 Latest posts by Unconventional Economist
(see all)