New South Wales Treasurer Dominic Perrottet has flagged plans to replace stamp duty on property purchases with an annual land tax.
Tax experts taking part in a panel at a Blueprint Institute lunch have urged the federal government to back NSW by offering it and other states and territories financial incentives to scrap stamp duty:
The financial trouble states face when abolishing the tax was exactly why the federal government needed to step up, said Professor Stewart, from the Melbourne University Law School.

"Federal government financial support would be an explicit recognition that the states have these substantial expenditure responsibilities"…

"I would have thought that would be a really good productivity reform for the nation that would help recovery out of COVID."
I couldn't agree more. It is incumbent on the federal government to drive the tax reform process, since it controls the money.
After the Second World War, the states lost the ability to levy income taxes. This left the Commonwealth collecting more than 80% of total taxes, with the the states and territories making up the balance.
Accordingly, the states – who are the primary providers of public services (including health, education, transport, and law and order) – have been left cash strapped and highly reliant on Commonwealth grants alongside a narrow base of inefficient taxes like stamp duty:
Given that the abolition of inefficient taxes like stamp duty would generate significant productivity benefits to the national economy (see next chart), and the federal government would monetise these benefit via an uplift in personal and income tax receipts, the federal government should provide incentive payments to the states to facilitate reform. This would enable the states to share in the revenue uplift that would arise from the resulting economy-wide productivity growth.
This is how 'cooperative federalism' should work – the federal and state governments sharing in the fruits of reform.
Without the federal government's active participation in the reform process, substantive reforms like abolishing stamp duty will always remain in the 'too hard' basket.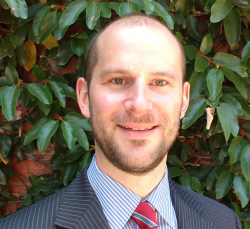 Latest posts by Unconventional Economist
(see all)