Some folks just never learn. The fake left for instance:
The Greens are ramping up a campaign to increase family visas.
They would like to accelerate the entrance of 200k extra visas.
The current system is "unfair".
The question is, unfair to whom? Is it unfair to the migrants who knew that were leaving behind loved ones when they took the gig? Or, is it unfair to the Australian workers whose wage outcomes have been decimated by waves of mass immigration?
That is not to say that there is not a need to reform how family visas are governed. There are certain to be inequities in the process.
But it is to say that the fake left is joining hands with the fake right to deliver smashed wages. Even those on the more traditional right can see that much. Judith Sloan:
All signs point to the Morrison Government restoring mass immigration.
During the last fifteen years, Australia has seen infrastructure, housing, wages, per capita GDP and social fallout from unbridled immigration.
It is simply driven by business lobbies.
Labor is doing a much better job by resisting Morrison Government moves to bring back the flood.
This is Judith Sloan talking. The last time she praised Labor was when during construction of the arc.
The return of mass immigration is a direct return to last the cycle of low per capita growth, falling wages, falling living standards and Australian worker's copping the lot.
The UK and US have learned their lessons about this kind of trickle-down capitalism. It leads directly to inequality, populism and the end of capitalism via rentier corruption that destroys competition and worker disenfranchisement that destroys living standards and collaborative policymaking.
Both sides are as bad as one another. The fake left ruins workers. The fake right ruins markets.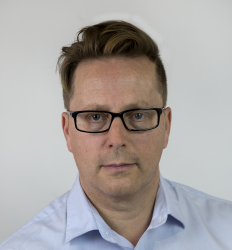 Latest posts by David Llewellyn-Smith
(see all)