As noted earlier, Australia's Consumer Price Index (CPI) came in at only 0.6% in the March quarter – well below market expectations of a 0.9% rise:
Annual CPI also came in at only 1.1% in March, well below the RBA's target of 2% to 3%:
Looking at the major components, you can see that quarterly inflation was soft outside of Transport (petrol prices) and Health:
The ABS includes an 'analytical series', which provides alternative measures of underlying inflation in the economy. These measures – namely the trimmed mean and weighted median – aim not to measure the size of inflation (which is captured by the headline figure), but the breadth of price inflation across the basket of consumer goods and services.
The purpose of these measures is to exclude unusually large price movements (in both directions) of just a few of the subgroups, which may have quite an impact on the headline CPI. By excluding these outliers, you can get a feel for how widespread across the consumer basket inflation really is (see here for further details).
According to the ABS, the trimmed mean and weighted median measures came in below the headline result at 0.3% and 0.4% respectively over the March quarter:
Over the year, the trimmed mean and weighted median rose by only 1.1% and 1.3% – again well below the RBA's inflation target:
Based on this data, the RBA will be in no rush to lift interest rates.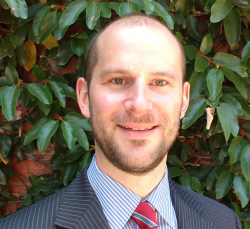 Latest posts by Unconventional Economist
(see all)