The little China financial crisis we have been tracking shows signs of a little easing as we enter a new week:
Huarong bonds recovered some ground Friday after the financial regulator declared liquidity plentiful.
While well short of any guarantee, some analysts expected that this is a turning point for the beleaguered debt manager.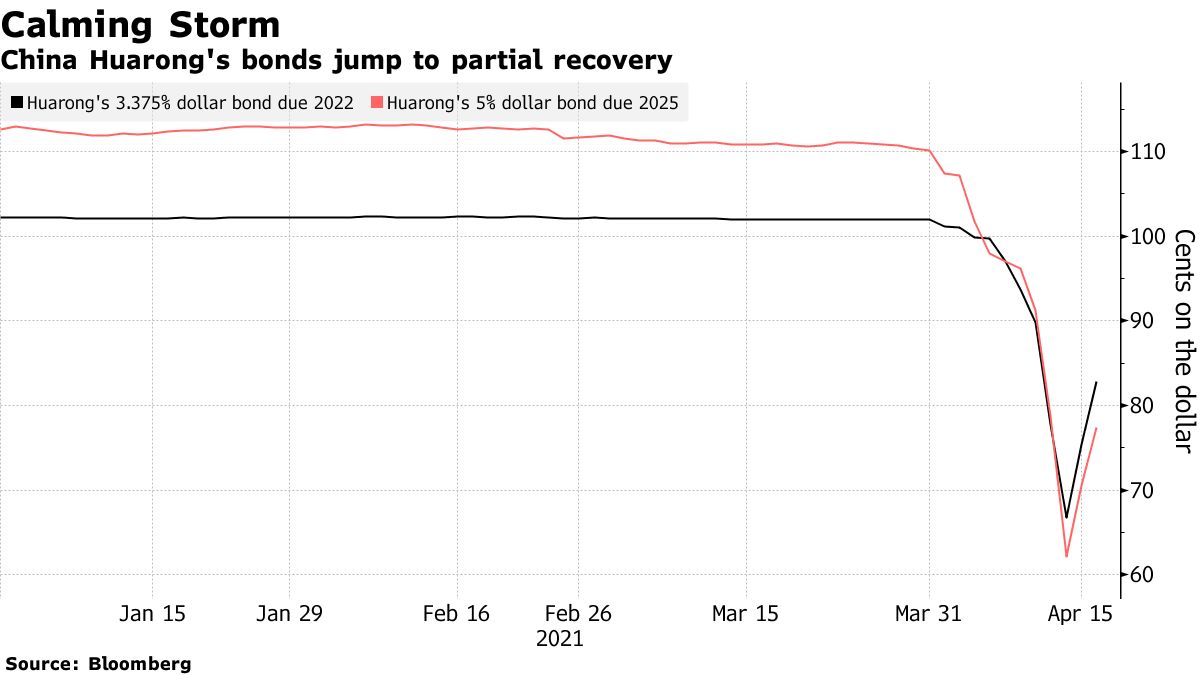 My own view is that that rather misses the point. Huarong is as much a symptom as it is the cause of where the Chinese economy is headed. We need to watch the wider Chinese junk bond market to understand that:

And credit more broadly, which has been tightening at a good clip: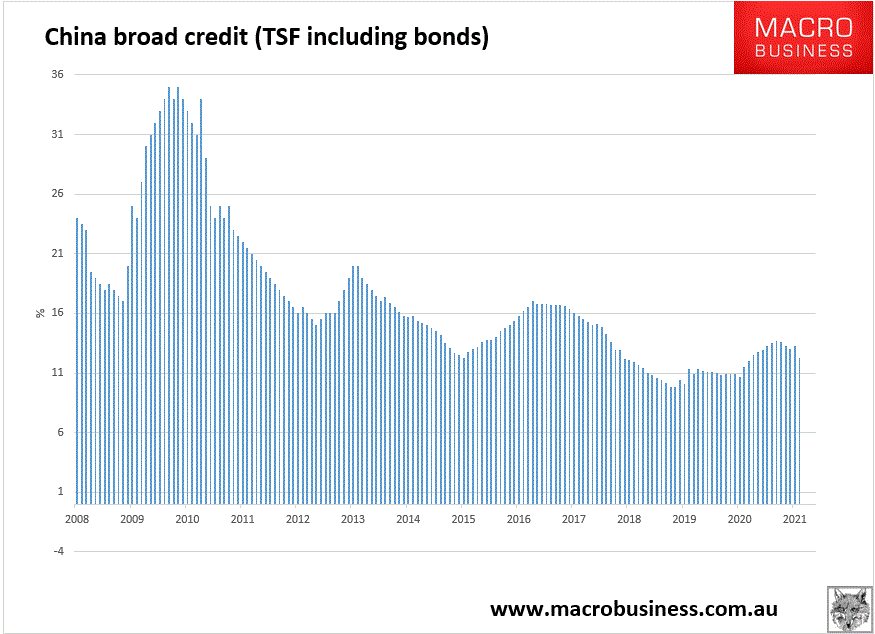 And will continue to do so as China sensibly takes advantage of surging developed economy growth to structurally rebalance its economy away from unproductive debt issuance, most often associated with excessive construction.
The Chinese credit impulse is now falling fast: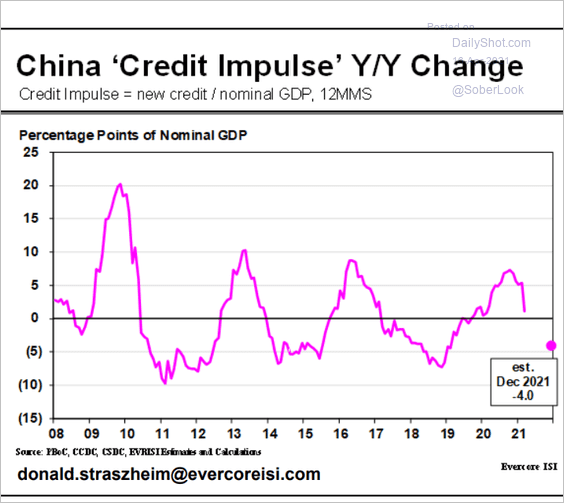 What follows writes itself:
Easing new floor area starts for apartments and infrastructure with a six-month lag.
Easing demand for steel and bulk commodities.
And, eventually, Chinese panic leading to more of the same.
This time around I expect a reasonably disciplined effort to continue with the restructuring because global reopening will support the external sector and investment into the new economy is strong coming out of the new Five Year Plan.
An effort more akin to 2011 or 2015 than 2018 when the Trump trade war offered little cover for the CCP to slow the economy.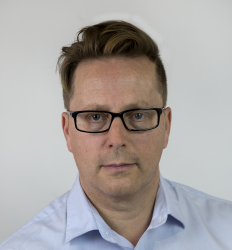 Latest posts by David Llewellyn-Smith
(see all)