Our Gaslighter-in-Chief is having his climate bluff called. After yesterday promising an absurdly low $500m in new carbon taxes, the Biden administration is having none of it:
The Biden administration has demanded deeper carbon cuts from Australia.
"Technology not taxes" is insufficient said a senior official.
The US is expected to announce roughly double Australia commitment to halving emissions by 2030.
The absurdity of all of this is how warped is the rhetoric. Morrison's technology pork is a carbon tax, on all of us, the proceeds of which are thrown to vested interests in his usual policy unprocess.
Yet a carbon price, which is not a tax in any way, shape or form, is couched as one.
It's like we're living in some kind of totalitarian idiot state.
Any way Morrison cuts his lies, we need to lift the commitment or, sooner or later, everyone will apply a carbon tax to Australia as well.
I advise them to do it right now. Australia needs the world to smash Morrison's lies. So does the world.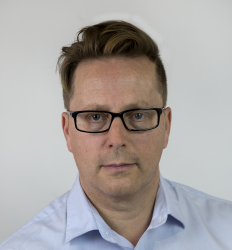 Latest posts by Houses and Holes
(see all)