You have to hand it to Gladys Berejiklian. She may be attracted to toxic blokes but she knows how to handle them as well. To attract the attention of the personality disordered Australian prime minister, Berejiklian and friends spent the last week openly assassinating his government. First, there was the appearance of Brad Hazzard on 7.30:
"7.30 is a very good program, Leigh, a very good program, and we do get a lot of our information from you." – NSW Health Minister @BradHazzard on where he gets information about the vaccine rollout. #abc730 @leighsales #nswpol #auspol pic.twitter.com/8ysAsi6fcq

— abc730 (@abc730) April 7, 2021

And when that didn't catch the distracted federal eye, Berejklian herself appeared to sink her pump into Morrison's fleshy hide:
Morrison chopping the AZ vaccine a "huge setback".
Australia in danger of being left behind by the vaccinated world.
NSW to set up its mass vaccination centre (outside Morrison's plan and advice) just in case surprise supply appears.
Late yesterday, the Virgin Premier was cock-a-whoop as her plan came to fruition:
Berejiklian welcomed the PM's newfound urgency for national cabinet.
"We can't afford to be left behind because it's bad for our communities," she said.
NSW is ready to roll out mass vaccine but doesn't have any!
And why wouldn't she be happy about it? She's just pulled off one of the fastest and least bloody reverse takeovers in history. To wit:
The Morrison Government is planning to establish mass vaccination centers for the fourth quarter rollout (assuming it has got some vaccine by then).
"And if we get that right, it should be possible – it should, assuming supply chains and vaccine hesitancy not getting beyond us – it should be possible to vaccinate the balance of the population this year," he said.
Of course, this is the complete and explicit opposite of the bungled Morrison Plan to use fraught GPs, even up until two days ago and is 100% the plan of Gladys Berejiklian.
Such public humiliation by a sheila ill befits PM Morrison's marketing-at-all-costs approach to policy. But he has to extract that painful Berejiklian stiletto from his sagging butt ASAP.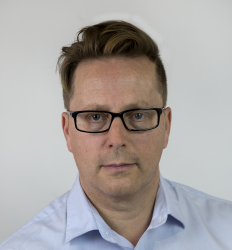 Latest posts by David Llewellyn-Smith
(see all)