Via Westpac credit card tracker:
― The Westpac Card Tracker Index fell 4.1pts to 98.8 over the week ended Apr 4 – the first sub-100 national read in just over six months. While this adds to accumulating evidence of a moderation in consumer demand, the latest figures should be treated with extra caution due to shifts in the timing of Easter public holidays, which may account for the bulk of the weekly decline. The latest Index read implies annual growth in card activity is running 1.2ppts below its pre-COVID pace (see p7 for more details on how the index is constructed).

― After a quiet month, COVID-related factors were again in play with Qld calling another snap lockdown at the start of Apr. The detail suggests this had a relatively small impact on Qld card activity although, given the Easter timing, it may also have impacted activity by other cardholders travelling interstate.

― As noted, shifts in the timing of Easter may account for much of the latest weekly decline. This year's Apr 1 timing compares to Apr 19 in 2019 – the base year used for annual comparisons. The 8.1% weekly decline in card activity this week is comparable to the 9.4% fall in Easter 2019 (which was likely larger due to the ANZAC day public holiday that occurred in the week as well).

― There is no precise way to correct for these holiday timing effects. However, the figures above suggest they could easily drive 5-10pt swings in the index. The timing means negative impacts in the first week of Apr will be followed by a 'clean' week then a significant positive impact in the third week of Apr (as Easter enters the base for comparisons in 2019). In practise this means the latest weekly index needs to be read in conjunction with the next two before any strong conclusions about trends can be drawn.
Allow me to punt on the outcome then. The retail boom just ended as services consumption rises and fiscal stimulus is pulled in. Don't get me wrong, runaway house prices and the rundown of excess savings should keep retail firm but such booms do not generate "equity mate" withdrawal like they used to.
Expect a return to more average levels of retail spending ahead.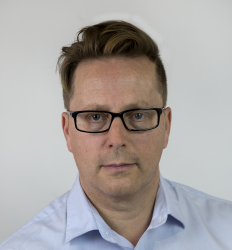 Latest posts by David Llewellyn-Smith
(see all)