CoreLogic's dwelling value results for April have been released, which revealed that values across the five major capital cities surged another 1.8%, which follow's March's 2.8% rise:
The rise in values was once again broad-based with all major markets experiencing strong rises. Sydney's gain was once again the strongest, surging by 2.4%:
Quarterly value growth continues to rise, running at 6.9% at the 5-city level in April. Sydney's quarterly rise (8.8%) is astonishing; although all major markets are recording strong growth:
The next chart shows the quarterly growth across the major capitals as a time series. As you can see, value growth is running at historically high levels:
Finally, annual dwelling value growth continues to rebound from the COVID-19 pandemic, recording solid-to-strong growth everywhere other than Melbourne:
In short, the Australian property market continues to boom in a universal fashion.
Calendar year value growth in excess of 15% across the five major capitals is looking likely, with Sydney looking at growth of up to 25%.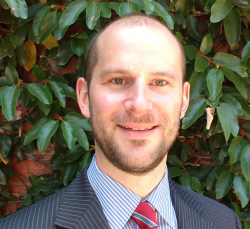 Latest posts by Unconventional Economist
(see all)