The recovery in Australia's labour market has undoubtedly been stunning, surpassing everyone's expectations.
This recovery is encapsulated in its purest form by the rise in aggregate hours worked to record high levels in March 2021:
It is also reflected by the fall in Australia's labour underutilisation rate (i.e. unemployment and underemployment combined) to 13.5% – the lowest level since December 2019 – despite record high labour market participation:
According to Deloitte, Australia's labour market recovery is also "world leading", generating jobs growth while employment in other advanced nations remains below pre-COVID levels:
That said, there has been widespread concern that the ending of JobKeeper in late March could lead to heavy job losses and drive Australia's unemployment rate upwards. Given the way the ABS labour market survey is constructed, these impacts would not be realised until the May release in early June.
Thankfully, the latest job postings data from Indeed, released yesterday, showed that "Australian hiring activity remains elevated through mid-April, with job postings up 37.4% compared with February 1 last year":
According to economist Callam Pickering via Twitter, there are "no signs that JobKeeper ending has slowed recruitment":
"Recruitment obviously doesn't factor in job losses. However, high levels of recruitment are typically associated with strong employment growth and so there is reason to be optimistic about the Australian labour market over the next half-year".
This confirms my view that Australia's labour market will cruise past the ending of JobKeeper. There is simply too much economic momentum and household's have accumulated too much savings (unspent stimulus) for the loss of JobKeeper to have a material impact on the labour market.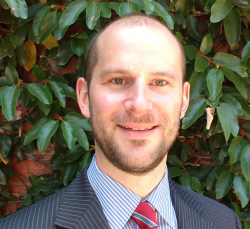 Latest posts by Unconventional Economist
(see all)