There's revolution brewing at the ABC. A fightback against the fake left editorial viewpoint that played a major role in destroying Australian worker's living standards in the last cycle via its defence of unbridled immigration. In the last few months, ABC's Ian Verrender has led on the issue. Now Gareth Hutchence has joined in:
Morrison intends to reopen borders and restore mass immigration.
That will weigh on the wage growth being sought by the RBA.
ANZ economist Daniel Gradwell said "if anything, they'll be suppressing wages growth".
Bravo. As we have chronicled exhaustively, the structure and scale of the mass immigration program under the Coalition government destroyed wages growth in the last cycle. The evidence is unequivocal. At the macro level, the perpetual labour supply shock of mass immigration prevented the output gap (a measure of excess supply in the economy) from ever closing enough to trigger wages growth. The OECD is now predicting a much worse output gap in Australia for 2022 (though I expect this will be revised up a little given the stronger recovery than expected):
At the micro-level, the evidence is everywhere. From an unprecedented pandemic of wage theft to omnipresent examples of individual wage rorting cases targeting migrant workers especially, to the desperate rhetoric of business lobbies led by the Australian Industry Group CEO Innes Willox who is also, bizarrely, chair of the Migration Council.
The flood of evidence has forced the immigration-cheerleading RBA to finally incorporate such effects. It recently acknowledged the problem for wages:
increased competition in goods markets, which makes firms very conscious of cost increases
the trend towards more services being provided internationally
advances in technology, which have reduced the demand for some types of skills and increased the demand for others
changes to the global supply of labour and regulation of labour markets.
A restored Morrison immigration program will do exactly what it did in the last cycle:
Kill wages growth.
Kill productivity via capital shallowing, crush-loading and dis-economies of scale in infrastructure.
Kill per capita growth and income.
Fatten the purses of a very few retail and dwelling construction billionaire parasites.
It's time for the RBA to join the ABC and come out openly and strongly against the Morrison government's plan to destroy Australian living standards for another cycle via restored mass immigration.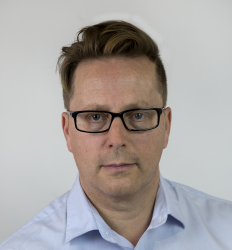 Latest posts by Houses and Holes
(see all)