Will the Fed panic this week? Panic tightening or panic easing? Neither in my view. It just needs to stay the course. Barclays thinks it will be dovish:
A number of factors are likely to lead the Fed to considerably improve its outlook for the US economy in March. These include:
Progress on vaccinations, case counts, hospitalizations, and death rates is likely satisfactory in the eyes of the Fed. Advances in controlling the pandemic was sufficient enough for the committee to shift the balance of risks in January to saying the pandemic posed down side risks to the near-term outlook, as opposed to the medium-term outlook previously. The committee is still likely to foresee a return to a more normal pattern of activity in mobility by the end of 2021.
Since the committee last submitted forecasts, in December, two large federal aid packages have been enacted. Although many FOMC members included some federal spending in their baseline outlook, we suspect it was not close to the $2.8trn in support passed. We expect the median member to forecast Q4/Q4 real GDP growth of 6.6% in 2021, 2.6% in 2022, and 1.8% in 2023. That said, we think the Fed is likely to see the economy as in a similar fundamental position at the end of 2023 as it did last December. Fiscal stimulus is likely to push the level of GDP higher in the short term relative to what the committee expected late last year, but subsequent growth rates will be slower as federal expenditures retrace, leaving economic fundamentals on broadly similar footing at the end of the forecast horizon vis-á-vis the Fed'sprior outlook.
Hence, we look for only a modest downward revision to the 2023 unemployment rate in the March SEPs and a one-tenth increase in the year-on-year rate of core PCE inflation, to2.1% from 2.0% previously. We still expect the median member to forecast no hikes through the Fed's forecast horizon. Although recent communications suggest that participants are comfortable with some steepening of the yield curve in light of improved growth fundamentals, we doubt the committee will be eager to ratify expectations of an earlier lift-off.
But, Goldman is more hawkish:
Powell could reiterate and clarify the scattered hints that Fed officials have provided about the taper timeline. We expect that the first hints at tapering will come only in the second half of this year, that tapering will not begin until Q4 or more likely 2022Q1, that the FOMC will taper gradually over the course of about a year, and that it will then pause to take stock for at least one and ideally two quarters. This would not put rate hikes on the table until mid-2023.
The key question for the March meeting is where FOMC participants will project inflation and the funds rate in 2023, and what this reveals about the reaction function. The GDP growth and unemployment rate forecasts require major upgrades to reflect the $1.9tn American Rescue Plan Act. We expect those upgrades to translate to a median forecast that puts core PCE inflation at 2.1%and shows one rate hike in 2023.
Our working assumption has been that the median participant sees 2.1% core PCE inflation as sufficient for liftoff. But it is hard to be sure, and the average market participant seems to have a higher bar of 2.2-2.3% in mind. Because more FOMC participants are likely to forecast inflation above 2% by 2023 at the March meeting, more will have to reveal their implicit liftoff thresholds through their submissions to the dot plot.
Nordea is scary:
The inflationary consensus is already strong and judging from Google trends, it may even have reached levels never seen since we entered a new millennium. Americans google "inflation" to an extent that is completely out of level with anything seen before, which could be a signal that consumer prices are actually starting to pick up markedly. Average Joe feels it immediately when goods like food and gasoline starts rising
JayPowell will be faced with a truck-load of inflation questions on Wednesday, and if he keeps referring to inflation being allowed to "moderately overshoot", then we should expect long bond yields to continue up since inflation expectations will likely follow. Inflation will not just "moderately overshoot" as several of our prime indicators on inflation hints of 2.75-3% core inflation before summer, and will JayPowell then be able to calmly reiterate that inflation will be allowed to overshoot moderately? We doubt it.
The Fed will also have to decide on the potential extension of the SLR relief (exemption on Treasuries in leverage ratios) as it is not as if we haven't seen the side-effects of the lack of clarity already. Are po squeeze due to marked shorting of Treasuries, the biggest 1 week drop in Primary Dealer positions in Treasuries and substantially rising Treasury yields are all clues that SLR matters BIG time. Many Democrats oppose a prolongation of the SLR relief, why it may prove politically opportune for the Fed NOT to prolong it and come up with a technical solution that politicians won't be able understand instead. J-Poww will need to solve the rhetorical Sisyphean task of repeating that the Fed will be looking into the SLR issue, but not commit to the solution – a job that he is clearly ill-equipped of doing. We stay short EUR/USD and T-bonds into the meeting.
I expect only a mildly hawkish Fed but very passively so as it acknowledges the tsunami of fiscal heading its way. But, then, I am agnostic meeting-to-meeting anyway. More important is the data flow ahead and that remains inflationary with a market reaction function to match.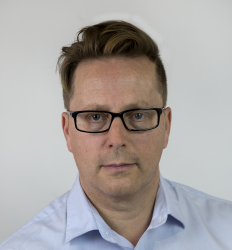 Latest posts by Houses and Holes
(see all)